ADDRESS
1858 Valley School Road
Fairmont, WV 26554

PHONE
304-367-2148
FAX
304-367-2175
ADMINISTRATION
Principal- Mrs. Kimberly Middlemas
Secretary- Mrs. Nicki Michael
Counselor- Mrs. Lisa Boyle
Nurse- Mrs. Faye Parker


CLASSROOM TEACHERS
Kindergarten- Mrs. DeBalski
Kindergarten- Mrs. Pethtal
1st Grade- Mrs. Corley
1st Grade- Mrs. Nuzum
2nd Grade- Mrs. Albertson
2nd Grade- Mrs. DeLancey
3rd Grade- Mrs. Burton
3rd Grade- Mrs. Blankenship
4th Grade- Mrs. McQuain
4th Grade- Mrs. Zorik

SPECIALISTS
Music- Mrs. Oates
Physical Education/ Health- Mr. Kisner
Media/ Library Specialist- Miss Young
Speech Therapist- Mrs. Rowand
Special Education- Mrs. Pletcher


SCHOOL SERVICE PERSONNEL
Kindergarten Aide- Mrs. Moore
Kindergarten Aide- Mrs. Martin
Special Education Aide- Mrs. Lee
Cafeteria Manager- Sherry Hayes
Cook- Mrs. Tammy Boyce
Custodians-

Mr. Tom Toothman
Important Announcement!
No School April 17, 2023- Non-Traditional Instruction Day
To continue to prioritize safety and security of our schools and meet mandatory training requirements by the end of the school year, April 17, 2023, has been announced as an NTID "Climate Control Day" in Marion County Schools. In collaboration with the City of Fairmont PD and the FBI, as well as the MC Sheriff's Department, we will offer active shooter trainings at nearly half of facilities and schools throughout the county on April 17, 2023. All of our schools are required to complete code drills, review safety and security protocols, and debrief with staff on this day as well.
Throughout the year, many of our schools included a 90-minute active shooter training on the 5 Professional Learning days when local law enforcement agencies were available to train and our school calendar permitted. The list of mandatory trainings for school employees is extensive and grows after each Legislative session. There is limited supply of officers certified to offer this training as well as cover their regular duties as well. We are blessed that the City of Fairmont PD, FBI, and Sheriff's Department can collaborate with us to get our remaining schools in on one day, April 17.
Because we know that safety and security are one of the main goals of our school systems, and considering nationwide tragedies this year, we continue to work to prepare and train staff and offer the time to do so. Just 3 months ago, in December 2022, we responded to a state-wide 911 hoax that reported a shooter on a campus. MCS responded well and we are proud of all our employees, students, and families in their readiness that day. The recent tragedy at NMHS, though not a drill, was a code. These are just two examples this year in MCS that required whole-school response and we want to ensure our staff is as prepared and can review and debrief for response. We continue to hope an event never occurs but want to prepare our staff as much as possible with resources we have in place.
By State policy, our NTID days are limited to 5 days and can be utilized by the superintendent only for weather or an emergency. The priority of safety and security and to complete mandatory active shooter training for all staff before the end of the school year is an emergency. When NTID days are utilized, teachers are available to provide supports to students, and meals are provided in each of our schools. April 17 will be utilized in the same manner as other NTID days with designated times of the active shooter trainings already arranged, time to support students, and service of student meals if needed. This information will be communicated through principals to students and families in advance of April 17.
​Common Ground Partnership
Mission
Common Ground is an organization for Military families within our school systems. Common Grounds' Partnering organizations focus on increasing the capacity of schools to ensure student success. By sharing each organization's programs, opportunities, resources and information with schools, students will become aware of opportunities to serve as leaders within their communities and experience positive outcomes throughout their lives. This includes shared goals that all students will stay in school and graduate from high school, college and career ready. The partnership contributes to developing strong communities with a productive, civically active and well-educated workforce. The Common Ground website offers information supportive of schools, students and military families.
I am the Military Point of Contact that can be reached for any needs of military families.
https://wvde.us/commonground/
​Lisa S Boyle, MA, NBCC
School Counselor, Pleasant Valley Elementary
On December 7, 2021, we received the notification that Pleasant Valley Elementary earned the WVDE Purple Star Award! Visit the websites listed below for more information on WVDE Common Ground Partnership with the Military and information on the WVDE Purple Star Award.
Or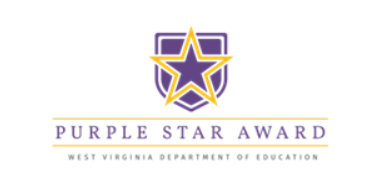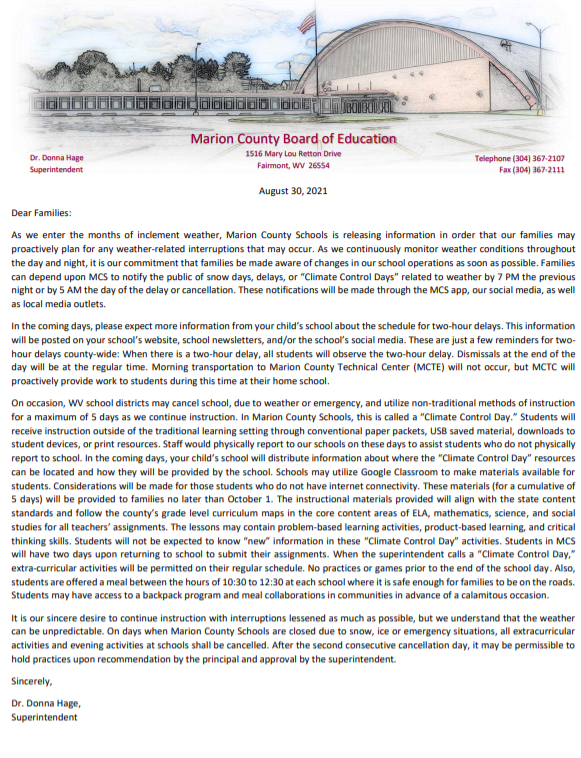 All Marion County students have a Chromebook. If your child does not currently have a Chromebook, please contact the office so we can assign one to your student. If you experience any issues with your Chromebook, please notify the school office or classroom teacher for assistance. Please remember "The Acceptable Use Policy" applies to all School devices including Chromebooks being used at home. The use of appropriate language/ actions on devices is expected at all times. Remember to completely turn your Chromebook off when finished, closing the lid will not shut it down and will run the battery out. Go to the bottom right, click on the clock and select the power button at the top of the menu to shut it off. We appreciate your support and understanding as we begin the new school year. Thank you!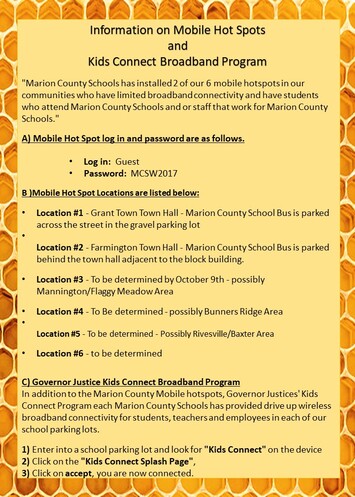 PLEASANT VALLEY SCHOOL - WHERE CHILDREN COME FIRST
Bee- lieve we are...PV!