Parents: you can pick up your student's report card and belongings at the school today until 3 and tomorrow until 1:30.

Parents, we have been notified of a 6th grade Covid exposure. Please watch your student for symptoms. If your child develops symptoms, please keep your child home and contact Nurse Angela.

Due to the poor weather being forecast for Friday, May 27, we are rescheduling the Dairy Kone ice cream visit for Tuesday, May 31.

Reminder: All Yearbook money and order forms are due Tomorrow, May 25, 2022. If your student can't find the form, Mrs. Suplita has extras that can be filled out when they turn in the money. CASH ONLY for yearbooks please.

Monongah Middle School has been notified of a fifth grade COVID exposure. Please watch students for symptoms. If symptoms develop, please keep student home and notify the school nurse.

Congratulations to our Monongah Middle Track Champions: Girls: 4x2 Relay (Broke School Record): Shawna Fisher, Chloe Aloe, Izzy Nehls, and Katie Lemley 4x8 Relay: Alyvia Brooks, Kate Weekley, Kenadie Duckworth, Addie Megna Shuttle Hurdles: Lily Pudder, Izzy Nehls, Chloe Aloe, Ella Harvey Shot Put: Isabella Slagle Boys: 4x2 Relay (Broke School Record): Josh Harbert, Bryson Reeves, Cole Morris, Laken Stephenson Shuttle Hurdles: Leeland Greaser, Cole Morris, Josh Harbert, Hunter Richards Long Jump: Laken Stephenson

Reminder students: We will begin testing tomorrow morning. Please make sure you are at school on time tomorrow and have your Chromebook with you and fully charged! Good luck and rock the test!

Attention Parents and Students: We will begin the statewide WVGSA Summative Assessment on Monday, May 9 and running through Friday, May 13. Please see the attached paper for the schedule, along with some tips and reminders. Please have Chromebooks completely charged and at school everyday next week!

8th Grade Graduation Announcement... Monongah Middle School's 2021-2022 8th Grade Graduation will be held on May 31st @ 6:00 PM in our annex gymnasium (St. Peter & Paul). A handout will be given to all 8th grade students that will provide additional information.

See the attached flyer for our Spirit Week which will be held next week to get students excited leading up to testing.

Attention 7th Grade Parents and Students: The Marion County Technical Center will now be able to accept 7th graders for their Summer Camp June 21st through the 24th. Permission slips will be available upon request.

April is Month of the Military Child. Join us on Wednesday, April 13 in supporting our military kids by wearing purple!! 💜💜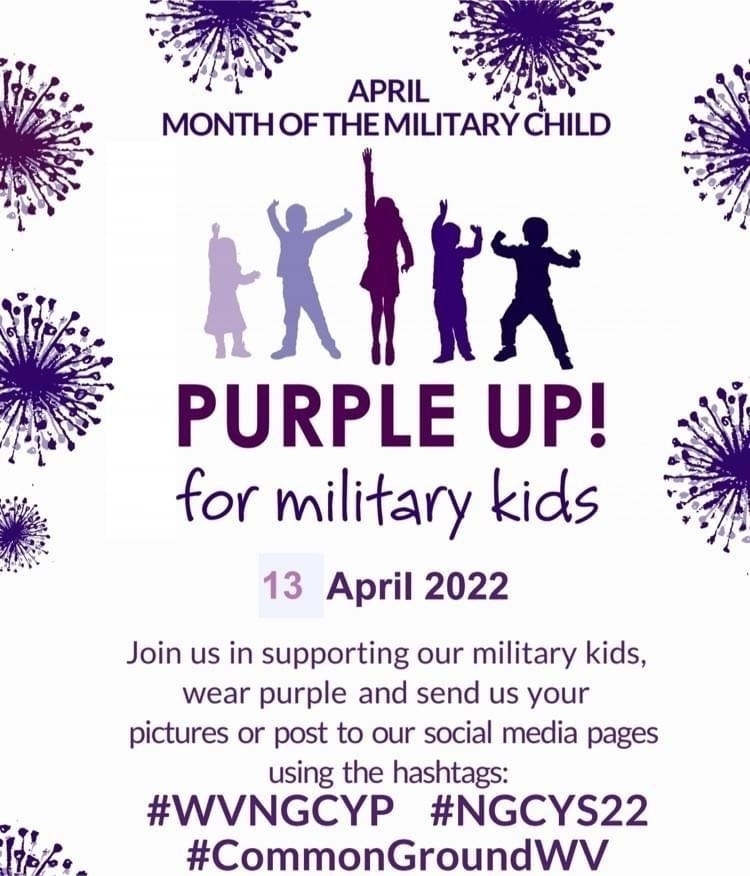 Tuesday, March 29- Friday, April 1 Monongah Middle School will be "Under Construction" while we have a new refrigerator and freezer installed in the cafeteria. The lunch menus have changed to accommodate the work: Wednesday, March 30: Sloppy Joes Thursday, March 31: Pepperoni Rolls Friday, April 1: Rib Sandwich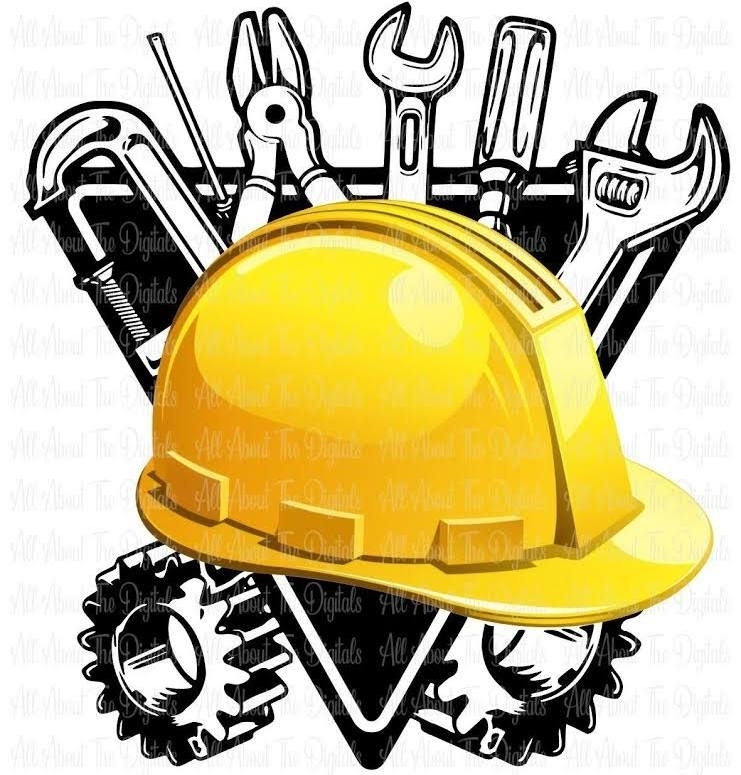 Reminder: No School on this Monday, March 21, 2022. It is a Professional Learning Day for MCS as approved in the 2021-22 school calendar. Staff will be in trainings and meetings. Students do not report. It is also the end of the 3rd nine weeks grading period!
8th Grade Opportunity!!!! Next week at Monongah Middle School, A HSTA representative will be in the 8th grade classrooms! Why join HSTA? Hands-on activities, summer camps, research projects, and EARN MONEY FOR COLLEGE!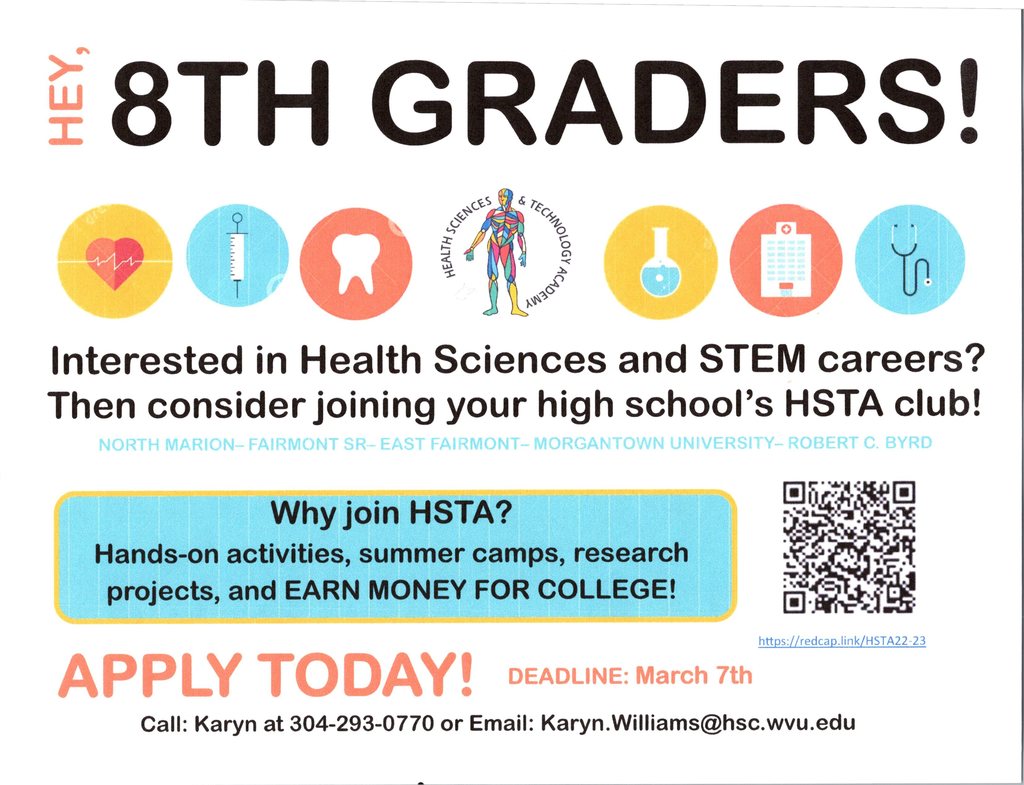 Over 20 individuals are participating in the WV DNR Hunter Safety Course at Monongah Middle School. The class will be held today, tomorrow, and Thursday. Those who participate will receive their Hunter Safety Card and be permitted to purchase a WV hunting license at the age of 15.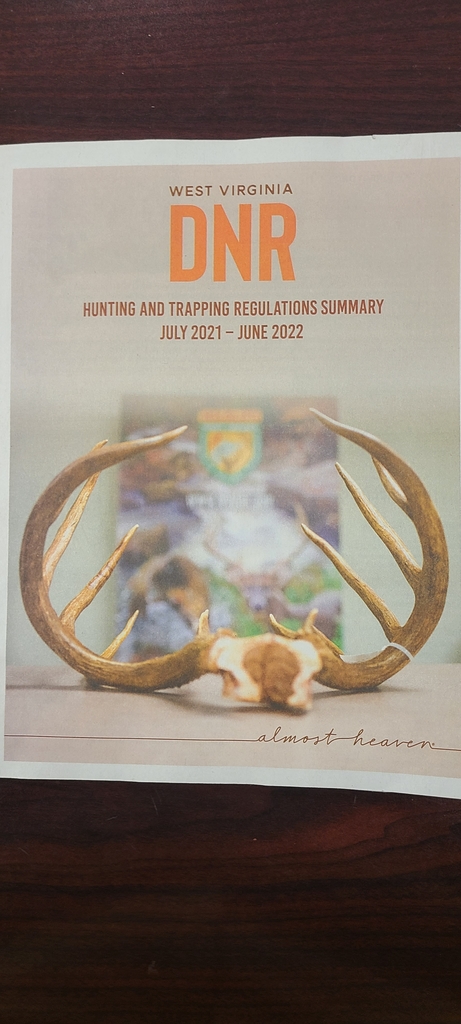 Hunter Safety Education is coming to Monongah Middle School. Classes will be offered from 2/22/22 - 2/24/22. This opportunity is limited to 40 participants, so be sure to enroll online at
www.register-ed.com
. Completion of this course will allow individuals to purchase a valid WV hunting license at the age of 15.


2/14/22🏀 Unfortunately, the boys' basketball games scheduled for this evening have been canceled due to no referees.

The basketball games this evening have been cancelled due to no referees. 8th grade recognition for Cheerleaders, Girls Basketball, and Boys Basketball has been moved to Monday, February 14th when the boys play at Home vs. Trinity. The Girls Basketball Team will practice this evening from 5 to 7 and the Boys Basketball Team will practice from 7 to 9.

Monongah Middle School will be having its Parent-Teacher Conferences this Wednesday, February 2, 2022 from 3:30-6:30. Due to COVID-19 protocol, conferences will, once again, be held virtually. You can send a message through livegrades or email your child's teacher to request a conference.