Please be reminded that tomorrow, Wednesday, November 16, is a two-hour delay for Marion County schools. Students may begin arriving at Monongah Middle School at 9:50 A.M.

We have just been notified that buses may be running a bit late this afternoon.

In order to support the Marion County Christmas Toy Shop, we will be selling lemonade for $1 tomorrow after students eat lunch. Additionally, students can also bring $1 to participate in hat day.

After weeks of hard work, Monongah Middle students were able to have their pumpkins dropped from the top of a very high fire truck ladder! we had one successful team: 6th graders from Ms. Woody and Ms. Budka's Lion Time Groups!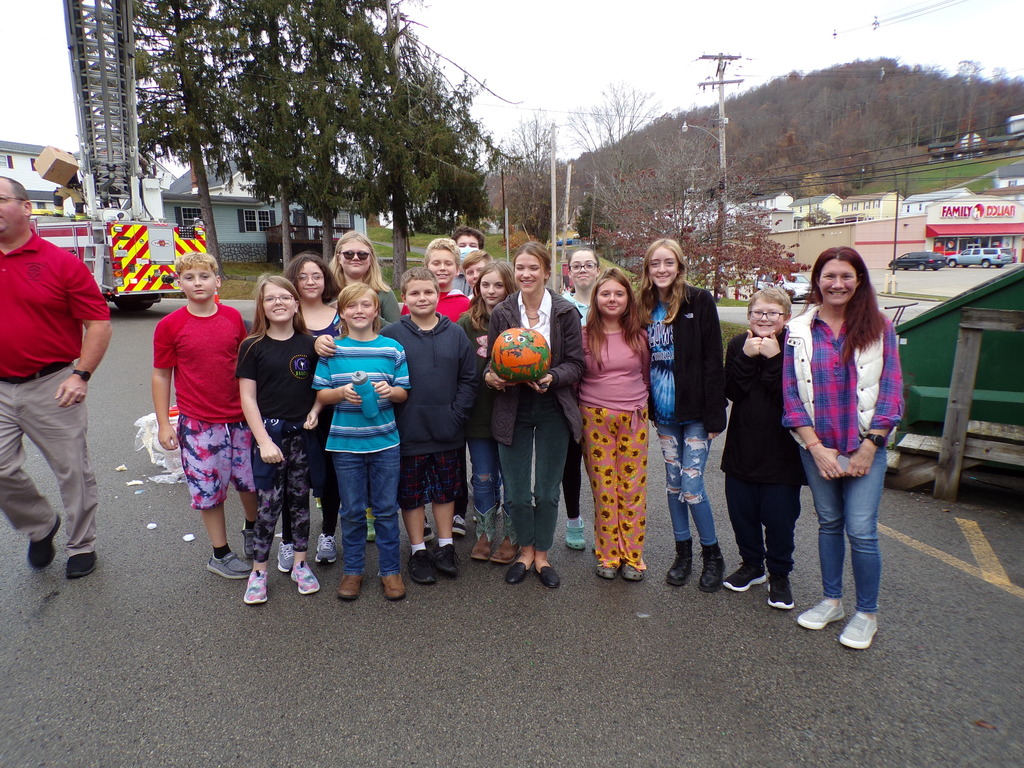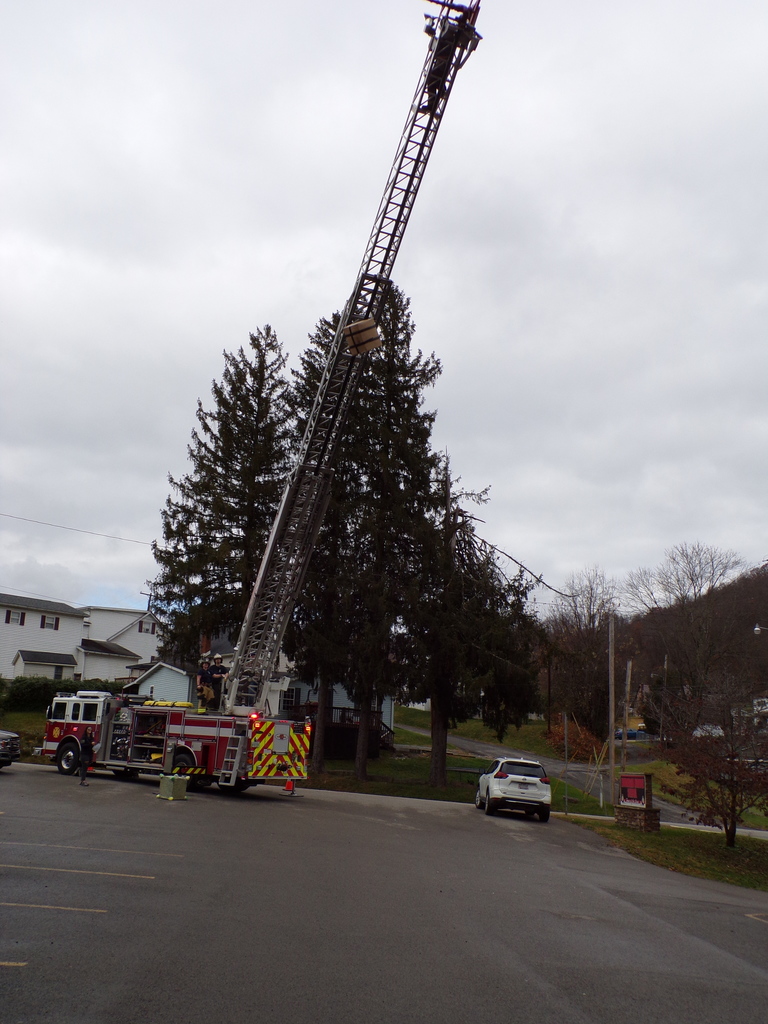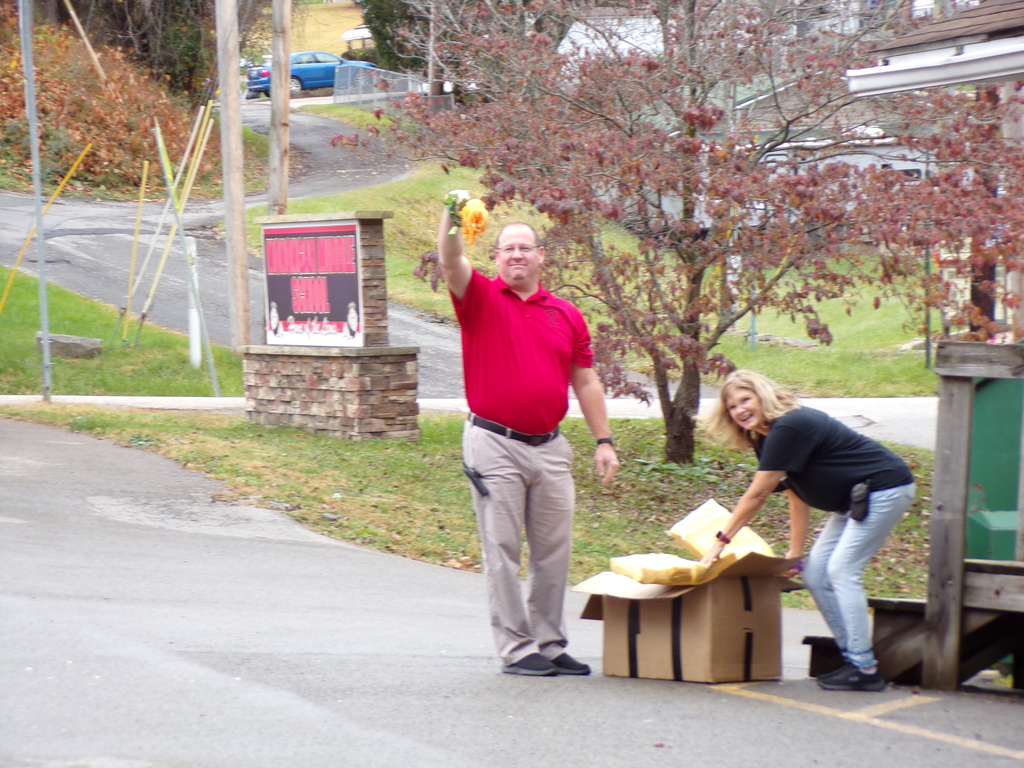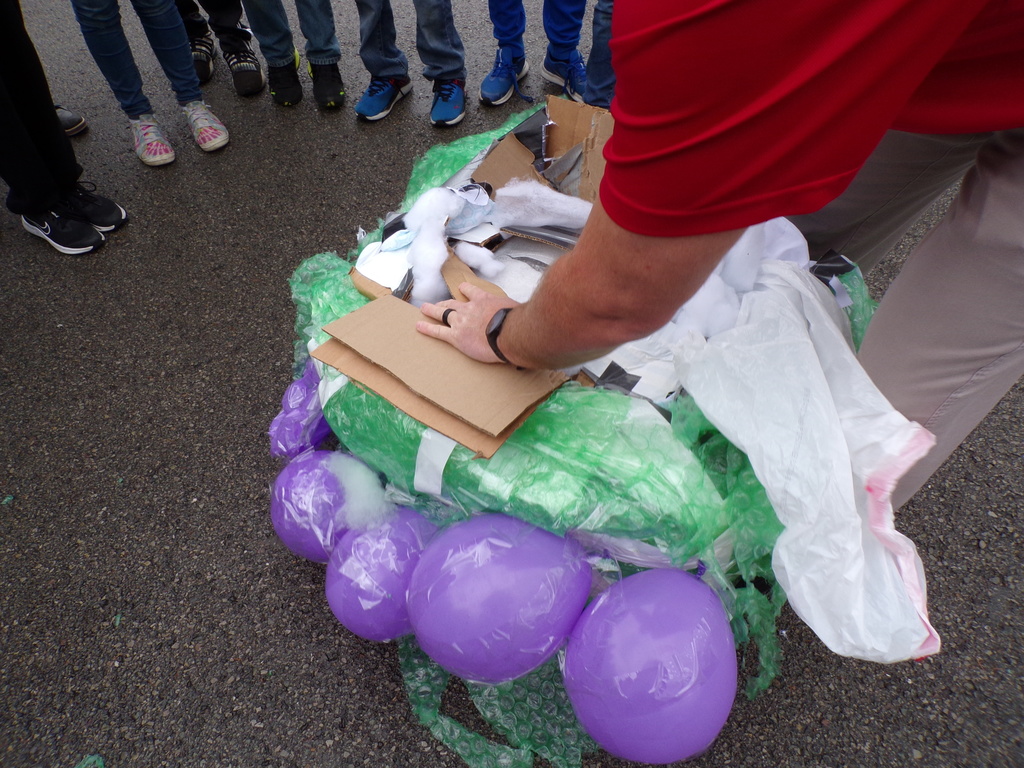 Parents, We have a large amount of students out sick. If your child has fever, muscle/ body aches, vomiting, diarrhea, cough or congestion please keep them home. They must be 24 hours fever free without medication to return to school. If returning with a cough, they will need to wear a mask. Please contact Nurse Angela with any questions.

Join Marion County for their Career, College, and Industry Fair on Tuesday, November 1 from 5-7 pm. The event will be held at the Fairmont Senior High School Field House.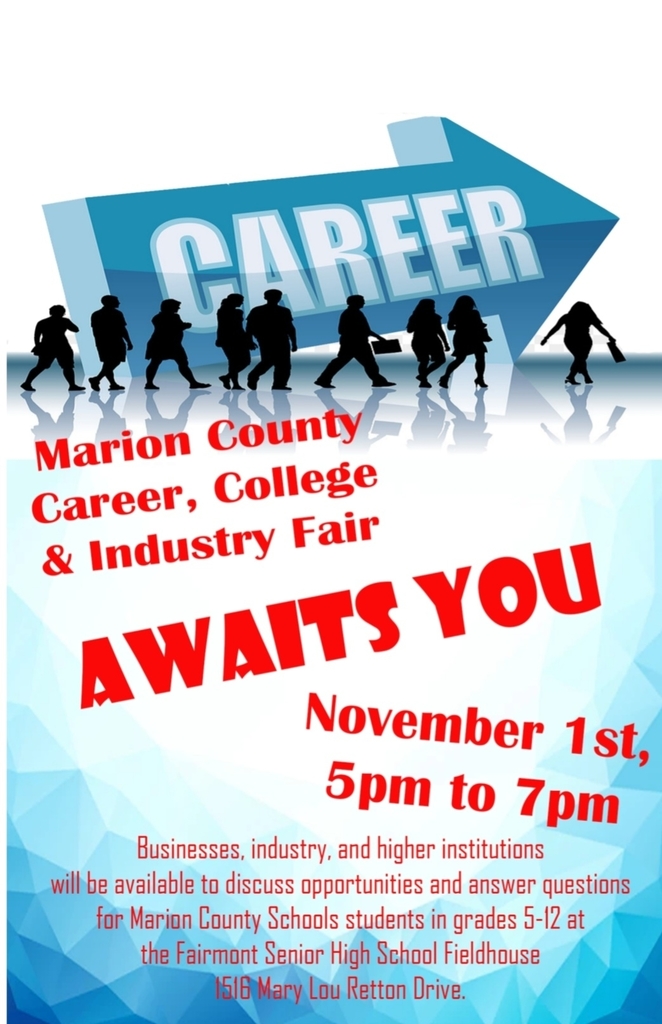 Just a reminder we will be having a FREE jazz concert tonight, October 29, on the lawn of Monongah Middle. We will have hot dogs and hot chocolate as well. Bring a chair or a blanket and join us from 6-8. Hope to see you there!!

Parents and guardians of Monongah Middle School students, you can expect report cards to come home with students today, Friday, October 28.

Join us next Saturday, October 29 for a Fall Jazz Concert on the lawn of Monongah Middle School from 6-8 pm.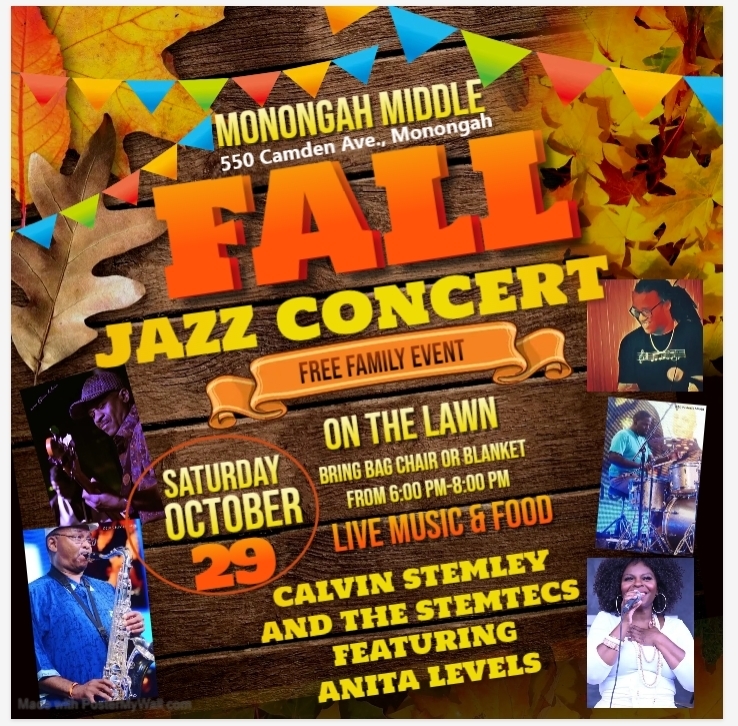 Steam TAC visited Mr Price's 7th grade science class today.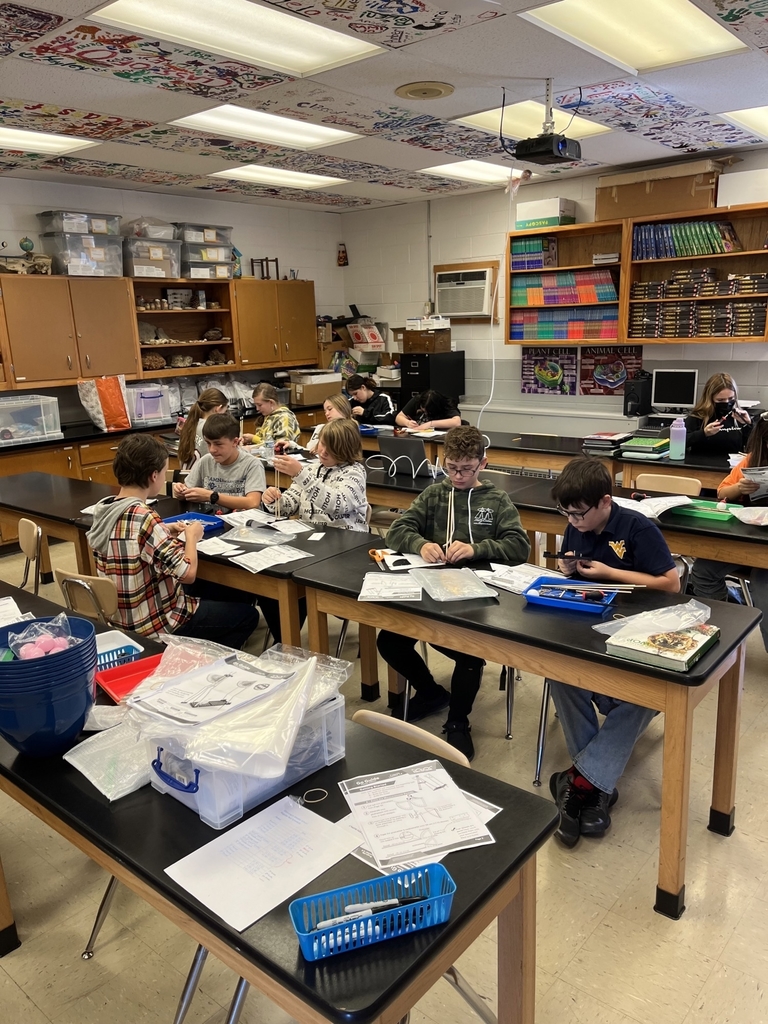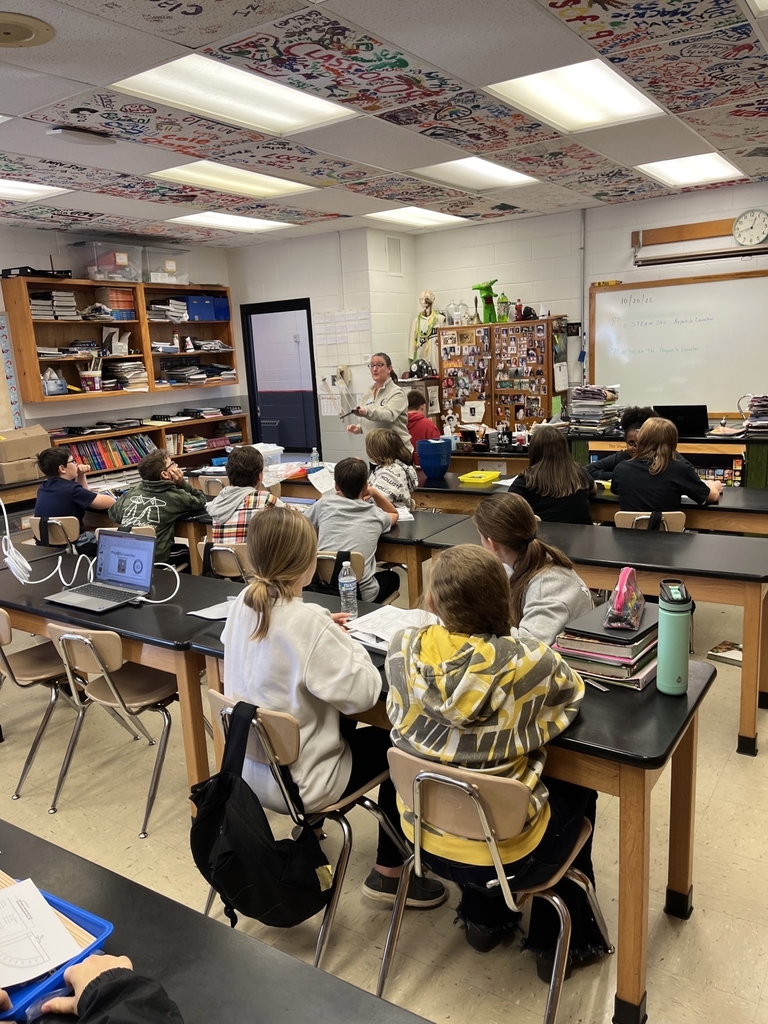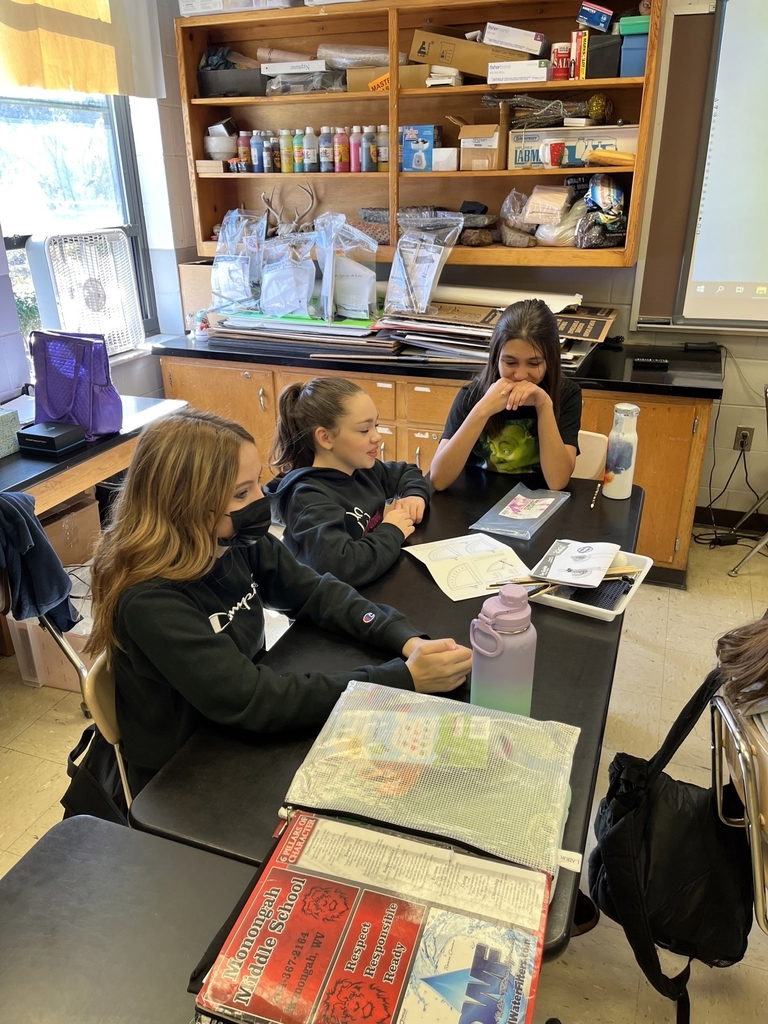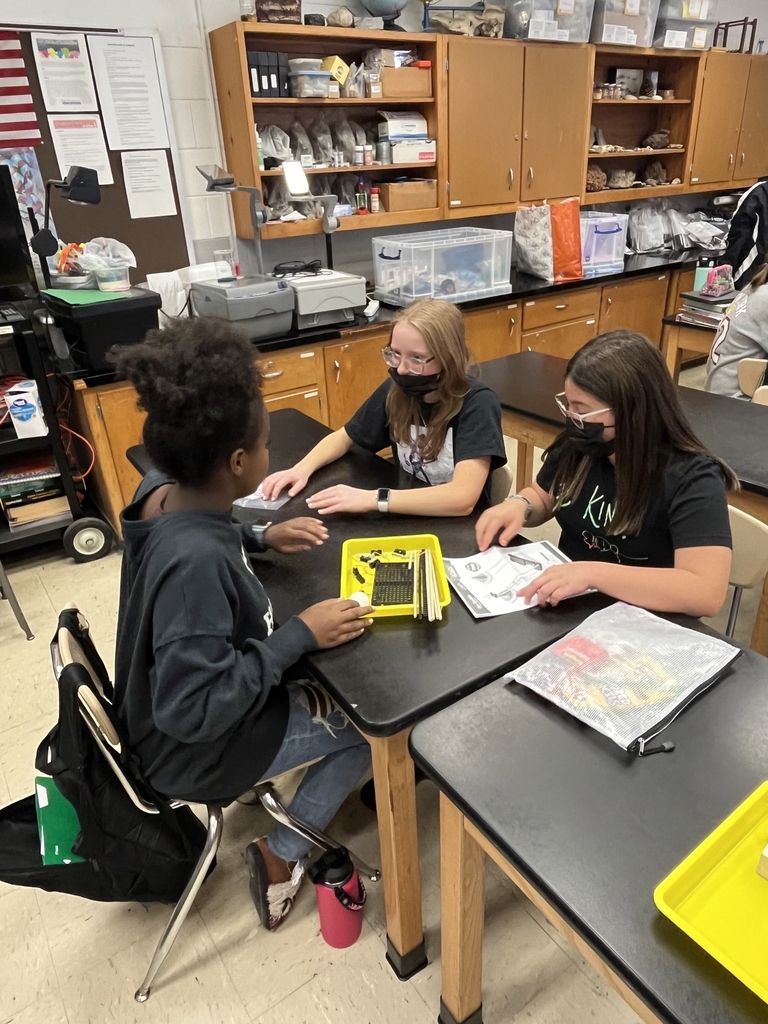 Congratulations to our girls Cross Country team for placing 2nd at the Mason Dixon meet, as well as our boys who placed individually.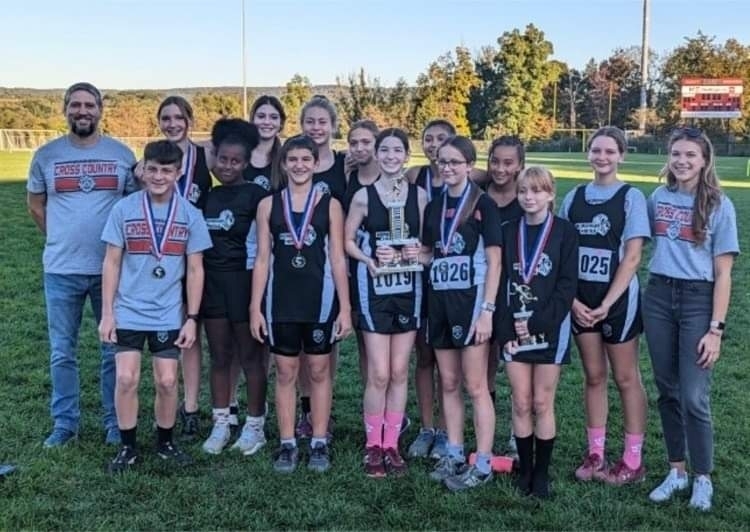 We would like to give a HUGE shout-out to Walmart #1714 in Fairmont for the donation of these nice pumpkins for our pumpkin contest. Pictured are 4 members of our Student Leadership Team. These 8th graders wrote very impressive essays to join this team of only 12 students. One of their first planned events is a pumpkin decorating contest and pumpkin drop. Watch for more pictures as the month progresses!🎃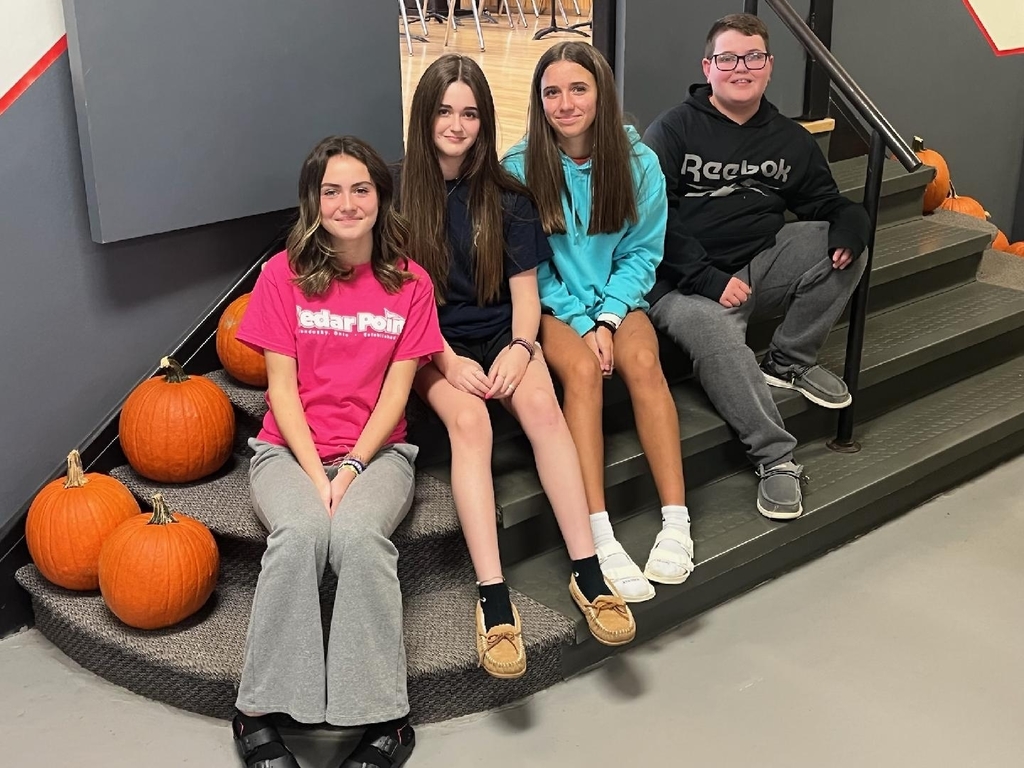 Reminders: Tomorrow, October 4 is picture day. Thursday, October 6 from 3:30-6:30 will be in-person Parent-Teacher Conferences.

Attention Parents: This Wednesday, September 21, the parking lot between the annex gymnasium and the field will be resurfaced. This will change the parent pick-up procedures for that day. The parking lot on the far side of the gym and the parking lot behind the gym will be available. Please do not drive across the newly surfaced lot. On Wednesday, Mr. Weekley will walk the students around the gym to meet their parents/guardians who are picking them up that day. Thank you!

MCS Families: During the period of Sept. 6-16, 2022, MCS will be administering a survey to students, teachers, and families. The WE SUPPORT Survey is designed to inform schools and districts about expectations and perceptions the community has about student learning. The survey is structured around three main areas: • Rigor • Relevance • Relationships To take the survey, parents/guardians do the following: • Go to
www.wesurvey.org
• Enter the case sensitive password that is unique to your child's school (copy > paste works best): CMC11MG •When all questions have been answered, click Submit for your responses to be recorded. Thank you in advance for completing this survey by Sept. 16, 2022. You need to complete one for each school in which your children are enrolled, using the code for that building above. The insight you provide will be valuable in our ongoing efforts to improve student achievement. WE SUPPORT survey takes 10-15 minutes to complete. Your responses are anonymous, so please answer all questions honestly. Please try to provide your perceptions and expectations of your child's school or district overall. Thank you.

LSIC meeting is coming up!

Today, Friday, September 2nd, Monongah Middle School will conduct a CODE YELLOW Safety Drill (Working Precautionary Lockdown) at 1:20 PM. This drill will be conducted as a teachable moment for our students and staff. The students will be given notice of the drill and learn the necessary steps to ensure their safety. Thank you.

Reminder: Marion county schools will be operating on a 2-hour delay tomorrow, Wednesday, August 31, 2022.

It's almost that time!! Here are some reminders for the beginning of the 2022-2023 school year. *MMS welcomes students at 7:50 am. 👋🏻 🚌🚗 *Please make sure your student knows their transportation plan. Teachers will ask first thing Monday morning if they walk, ride bus (which #), or will be picked up. Bus routes can be found at
https://www.marionboe.com/page/bus-schedules
*Breakfast is 8:00-8:25 (Please plan to arrive in time to eat if you don't eat at home.) 🧇 *Dismissal begins at 3:21. Parent pick-up is at the big parking lot for the church/big gym. A teacher will walk the students over as a group. *7th grade students need to provide proof of vaccinations. Please send documentation in on 1st day with your student. *Emergency medicine (inhaler, epi pen, etc) need to be sent to nurse asap. Send or bring in first day. Questions…please speak to our nurse, Angela. *Please charge those Chromebooks! We can't wait to see you!!!

For incoming 6, 7, and 8th graders only: A Husky pup football meeting will be held tomorrow evening at 6pm at the Farmington field.