East Fairmont High School
1993 Airport Road
Fairmont, WV 26554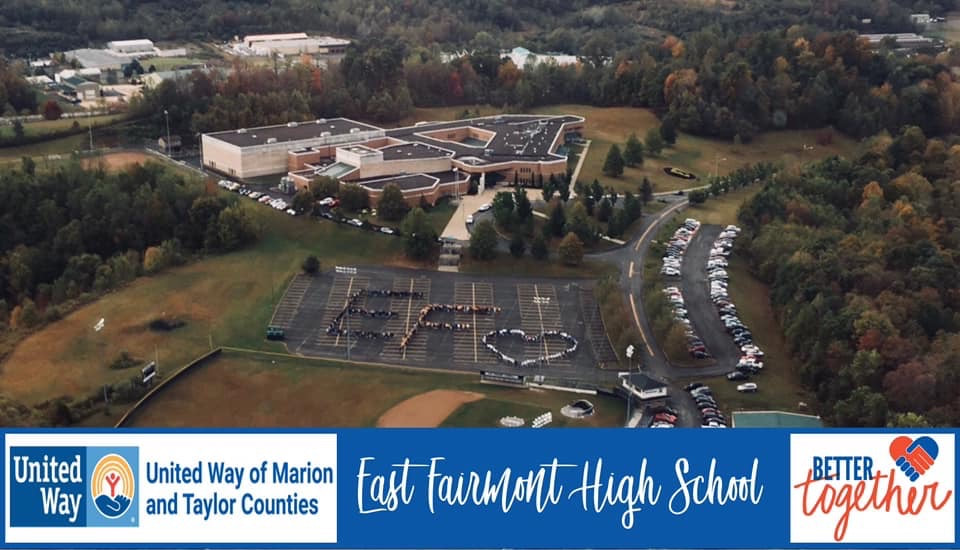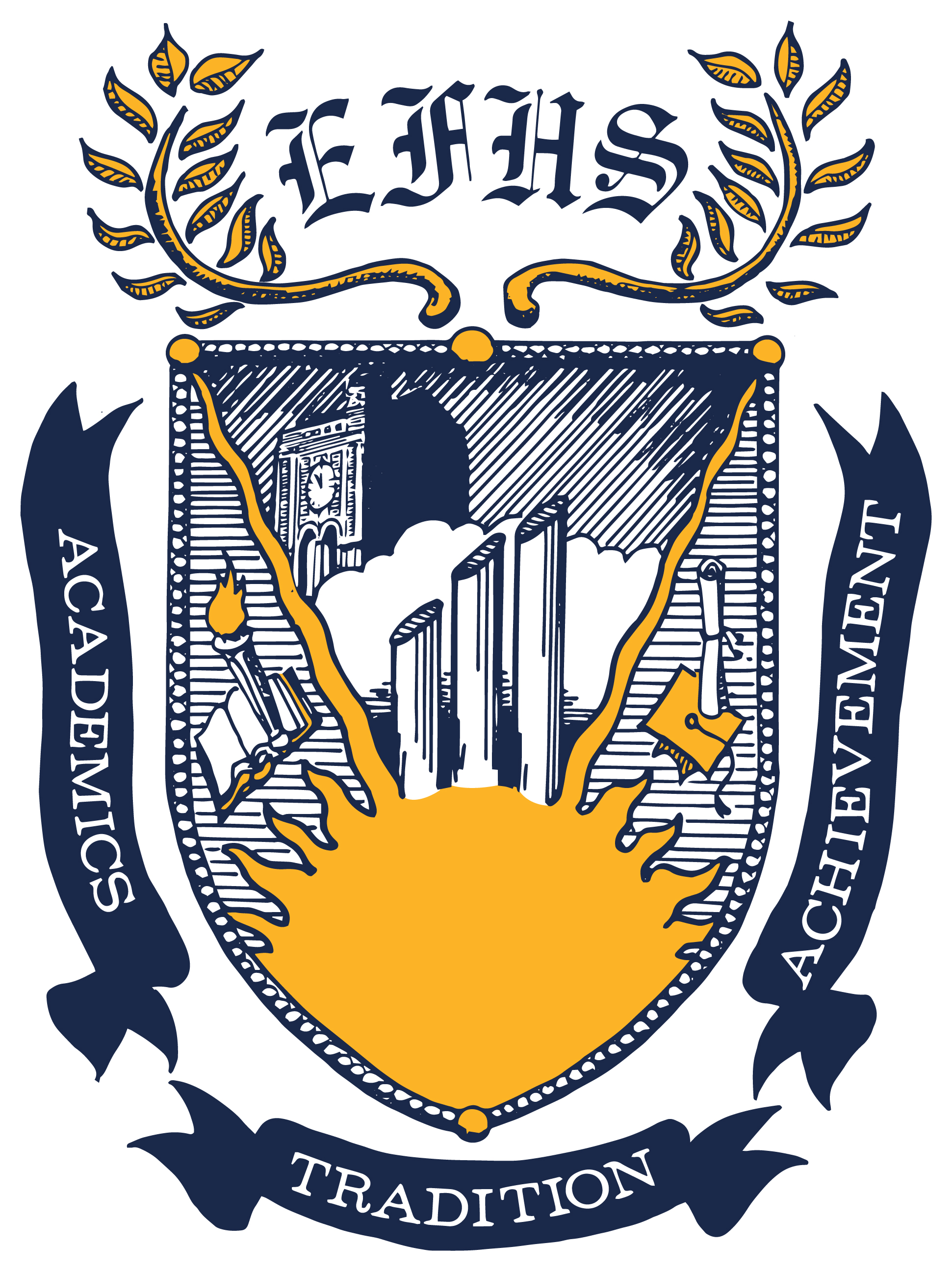 EFHS is proud to be making a special commitment to supporting military children and their families. See https://wvde.us/commonground/ for more information
EFHS ADMINISTRATION
~~~~~~~~~~~~~~~~~~~~
​​Principal
Dr. Mary Lynn Westfall
~~~~~~~~~~~~~~~~~~~~
Assistant Principal Assistant Principal
Mr. Gary Rinehart Mrs. Valerie Rinehart
~~~~~~~~~~~~~~~~~~~~
Athletic Director
Mr. James Beckman
~~~~~~~~~~~~~~~~~~~~
BUSINESS EDUCATION
Mrs. Haught

Mrs. Morris​



ENGLISH
Mrs. Ammons

Mrs. DeVault

Mrs. Hudson

Mrs. Long

Mrs. Snyder

Mrs. Sparks

Ms. Tennant


FAMILY & ​CONSUMER SCIENCE
Mrs. Sole

​FINE ARTS
Mr. Bean - Band

Mrs. Perkins - Art

Mr. Carpenter - Choir

​FOREIGN LANGUAGE
Mrs. Amos

Mrs. Summers

GUIDANCE COUNSLEORS
Mrs. Copenhaver

Ms. Pinn

​HEALTH/

PHYSICAL EDUCATION
Mr. Asterino

Mr. Beckman

Ms. Reesman


​​​LIBRARY/MEDIA
​Mrs. Hood


MATHEMATICS
Mrs. Cross-Armstrong

Mrs. Emery

Ms. K. Morgan

Mrs. Dietz

Mr. Sarsfield

Ms. Sharpe

​​
OPTIONS PROGRAM
Mr. Eye

​
PRE-K
Mrs. Miller

Mrs. Shipley


​SCHOOL NURSES
Mrs. Boylen, RN

Mrs. King, LPN

SCIENCE
Mrs. Carpenter

Mrs. Dennis

Mr. Eakle

​Mrs. Ely

Mrs. Ford

Mr. Graham

​
SOCIAL STUDIES
Mr. Bowman

Ms. Cary

Ms. Dobrzynsk

Mrs. Halpenny

Mrs. Ridgway

​SPECIAL EDUCATION

Mrs. Barber

Mr. Heltzel

Mrs. Marcum

Ms. R. Morgan

Ms. S. Morgan

Mr. Rinehart

Ms. Taylor




SPECIALISTS

Mrs. Brumage




​ Electrical Technology


Mr. Emery

AIDES
​M. Haddox

R. Price


SECRETARIES

T. Butcher

B. Golden

K. Ramsey

COOKS
L. Helmick

J. Helms

J. Ramsey

T. Storms

PRE-K AIDES

A. George

T. Holt
​

CUSTODIANS
J. Cavicchio

B. Harris

T. Hayhurst

T. Melton

T. Johnson

J. West

​​J. Woods

D. Wright
SCHOOL RESOURCE OFFICER
Officer W. Wheeler
East Fairmont High was organized in 1917, according to a report in the 1925 Yellow Jacket. This educational facility consisted of 71 students and 2 instructors who taught in the basement rooms of what was Central School.

In 1921, East Side High opened its doors to 268 students and 11 teachers to begin the history of what is now East Fairmont High School. Perhaps the greatest change for the students of 1921 was the move to a new school​. The new facility contained an auditorium, gymnasium, Domestic Science Department, and six classrooms.

By 1924, enrollment increased. Reports indicate that the oldest senior attending was 23 years old, while the youngest freshman was only 12 years old. Construction began on one of two additional wings, which were completed in 1925. The building expanded with a library, study hall, Domestic Arts Department, and eight classrooms.

A new gymnasium was erected in 1930, but it was 22 years before the second and final wing was added, housing the administrative offices, band room, and a larger library. The lofty bell tower, which was part of the original structure, was struck by lighting and condemned.

In the fall of 1993, East Fairmont High School students moved from 1 Orion Lane into our current facility located at 1993 Airport Road, directly off Interstate 79 at the Kingmont Exit.
FIGHT SONG
When the East Side varsity falls in line
We're out to win this game another time
And for the dear old high we love so well
And for the blue and gold
We'll yell and yell and yell
And then we fight, fight, fight for every yard
We'll circle in and hit that line right hard
And leave (name of school) lying on the side, on the side
EAST SIDE HIGH

ALMA MATER
​Hail, oh hail, dear alma mater
Praise and glory be
Hail to thee dear home of honor
and posterity.
Magic is this moment
As we pledge to our old school.
Hail, oh hail dear alma mater
Fairmont East High School