All 10th graders will be attending a field trip to Marion County Technical Center on Tuesday, January 31st. If you do not want your child to attend, please send a note to the office.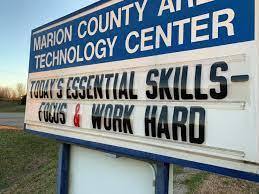 Need help filling out your FAFSA? Pierpont can help!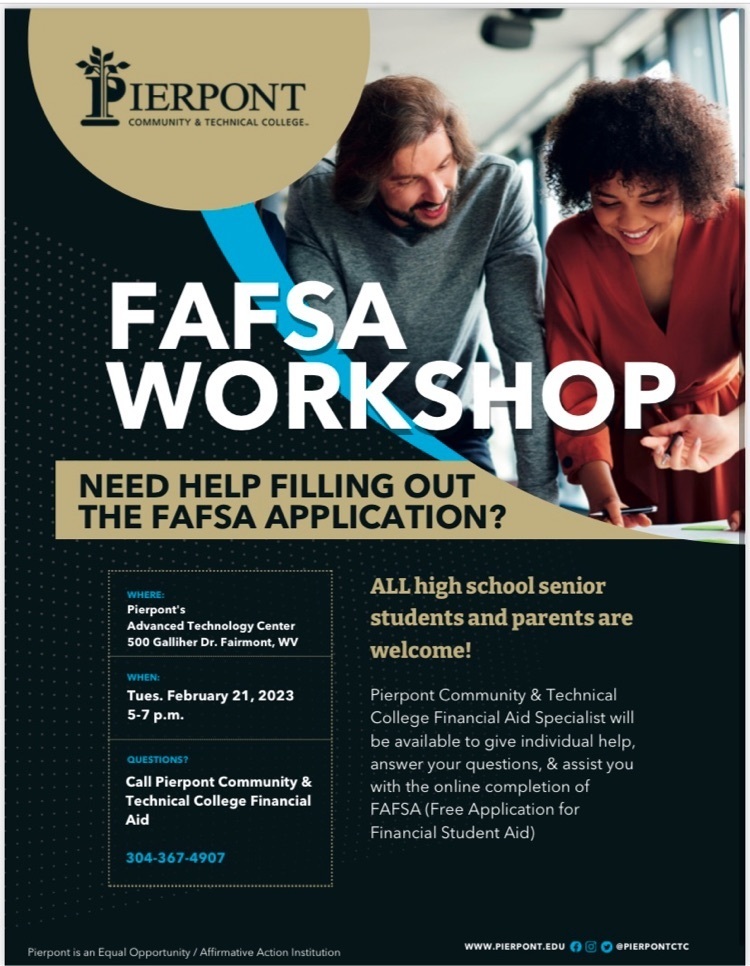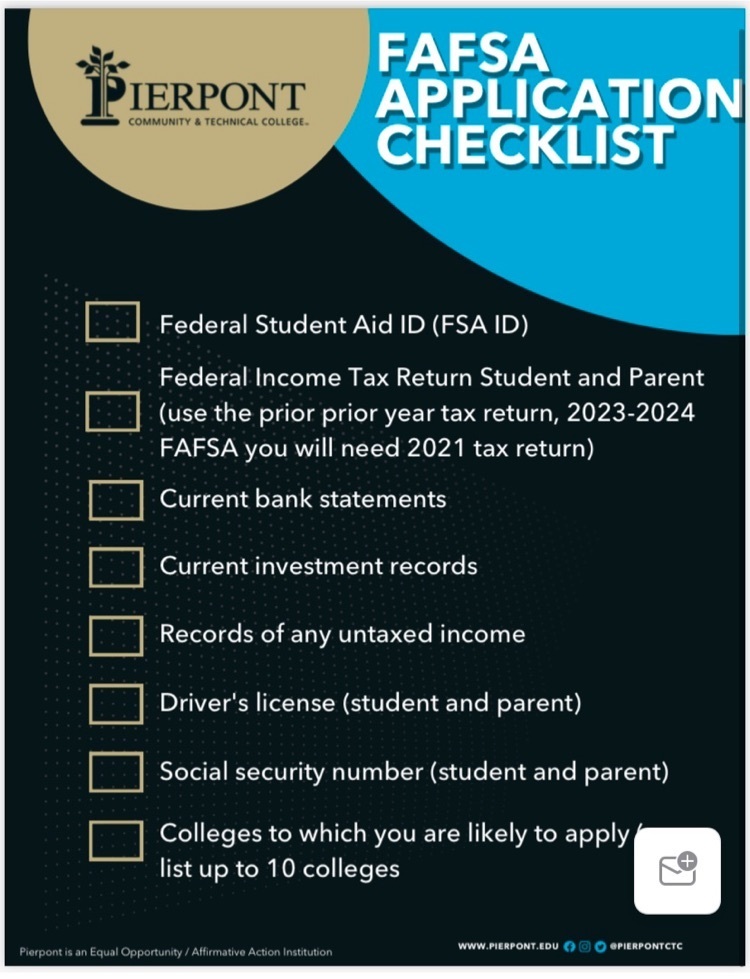 Go out tonight and support our EFHS Football team as they play Liberty Harrison at EW Stadium. Kickoff is scheduled for 7:00. Build the Hive shirts will be available at the game for $20.00, buy a shirt and show your support for the New Stadium at East Fairmont High School!

East Fairmont High Families: During the period of Sept. 6-16, 2022, MCS will be administering a survey to students, teachers, and families. The WE SUPPORT Survey is designed to inform schools and districts about expectations and perceptions the community has about student learning. The survey is structured around three main areas: • Rigor • Relevance • Relationships To take the survey, parents/guardians do the following: • Go to
www.wesurvey.org
• Enter the case sensitive password that is unique to your child's school (copy > paste works best): CMC19EFH •When all questions have been answered, click Submit for your responses to be recorded. Thank you in advance for completing this survey by Sept. 16, 2022. You need to complete one for each school in which your children are enrolled, using the code for that building above. The insight you provide will be valuable in our ongoing efforts to improve student achievement. WE SUPPORT survey takes 10-15 minutes to complete. Your responses are anonymous, so please answer all questions honestly. Please try to provide your perceptions and expectations of your child's school or district overall. Thank you.

Senior Pictures will be taken on August 1, 2, 8, and 9 at East Fairmont High School.

Congratulations to senior Cody Cole who scored a perfect score on his Microsoft Office 2019 PowerPoint exam today! Way to go!

Congratulations to the winners of the AP U.S. History March Madness Debate! 1st Place-Eleanor Capuder 2nd Place-Lydia Wright 3rd Place-Joshua McPherson Runner Up-Tyson Nicholas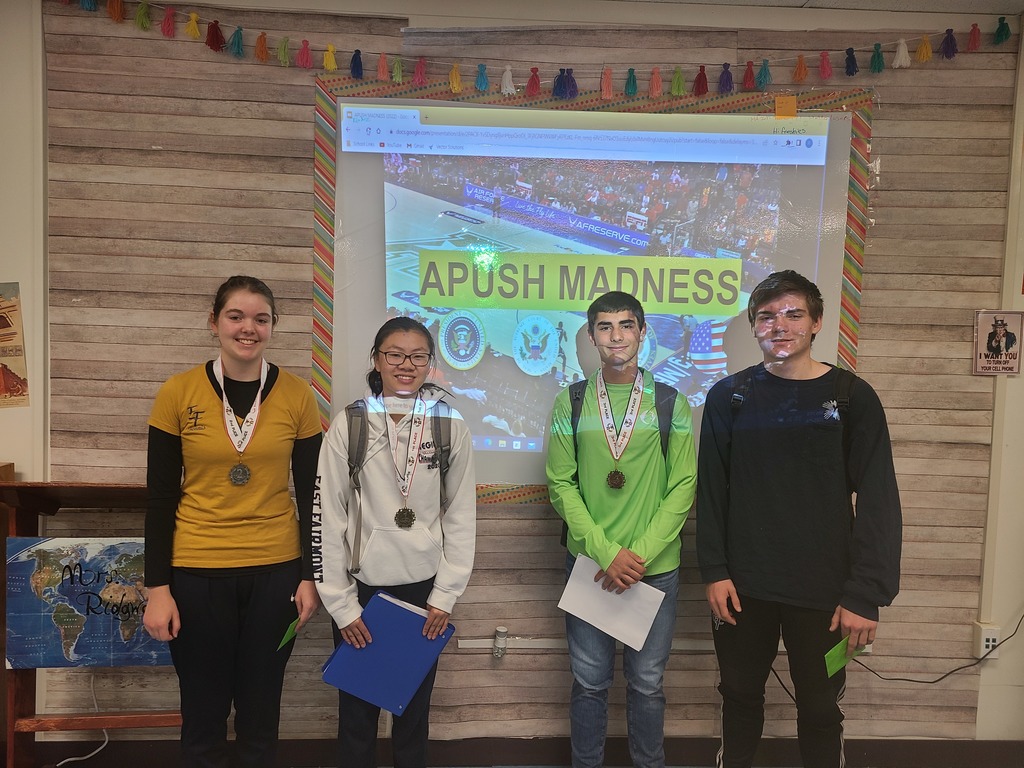 Service Academy Night

SAT School Day is March 23. Please take a moment to familiarize yourself with SAT School Day.
https://5il.co/161qc

FAFSA is due by February 28th at 11:59 pm.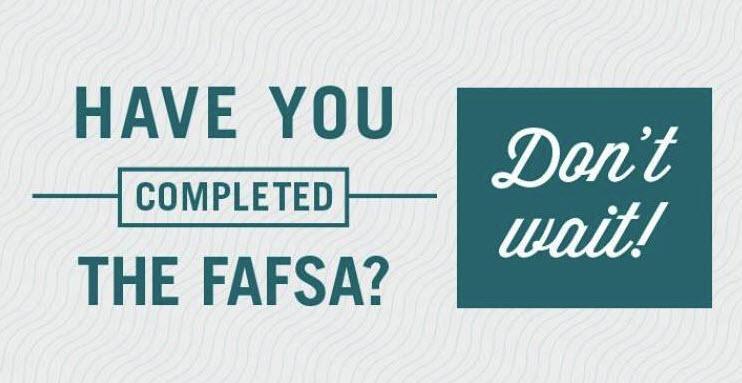 YCF is currently accepting scholarship applications for the 2022-23 academic year. Scholarships are offered to students in YCF's service region and beyond. A variety of opportunities, including scholarships for vocational and trade schools, are available. While the majority of YCF scholarships are for graduating high school seniors, some are designated for students currently in college, including graduate school. Students complete a universal online application that matches them with the scholarship opportunities for which they are eligible. Each opportunity requires an essay and at least one recommendation. Many require demonstration of financial need. Applications are due March 4, 2022, and recipients will be announced in May.
https://ycfwv.org/scholarships/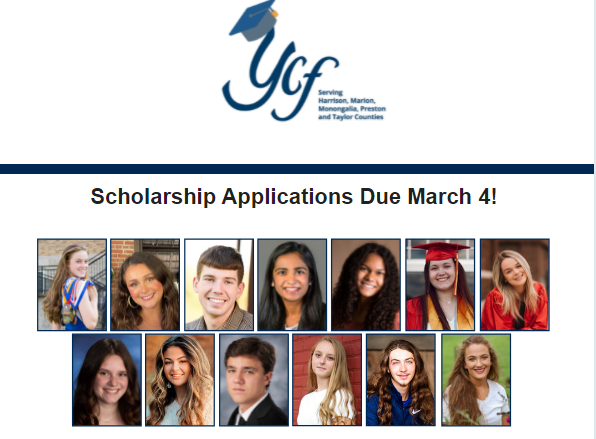 Fairmont State will be at EFHS on Feb. 2 from 5-7 pm. Come cheer on the Bees as we take on Philp Barbour High School and get some info from FSU!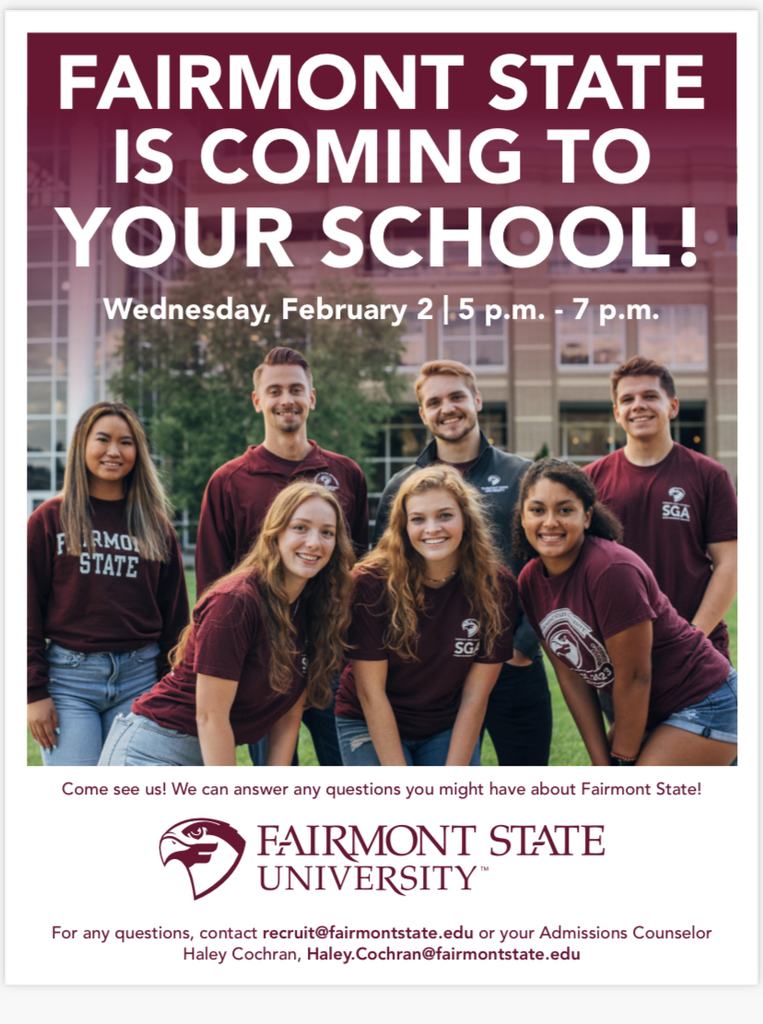 Track sign ups will be Thursday the 20th during homeroom in cafeteria.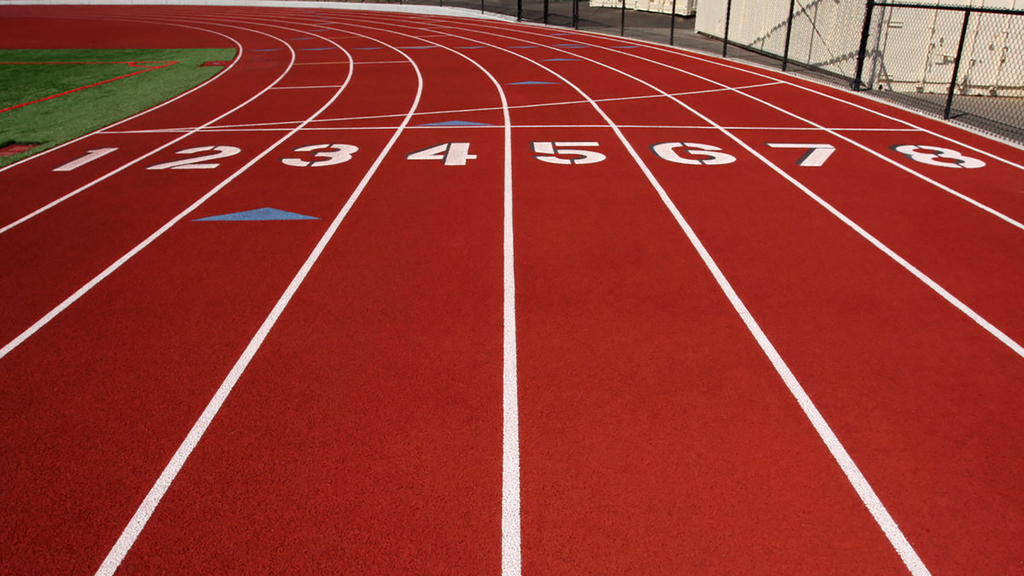 Any student wanting to enroll in West Virginia Virtual School for 2nd semester needs to see Ms. Pinn by Tuesday, January 18th.

Hive Heros for this week are as follows: Tim Smith Eric Auen Emily Royce Peter Coon Kaden Schoonmaker Gibson Bunner Kya Hardy Blair Nuzum Danielle Douglass Kendra Sleeth Abigail Black Dana Dixon Cody Cole Ethan Metz Ian Graffius Hive Hero Teachers for the week are as follows: Ms. DeBolt Mrs. Karen Morgan Mrs. Ridgeway

Please take advantage of this amazing opportunity through Fairmont State University.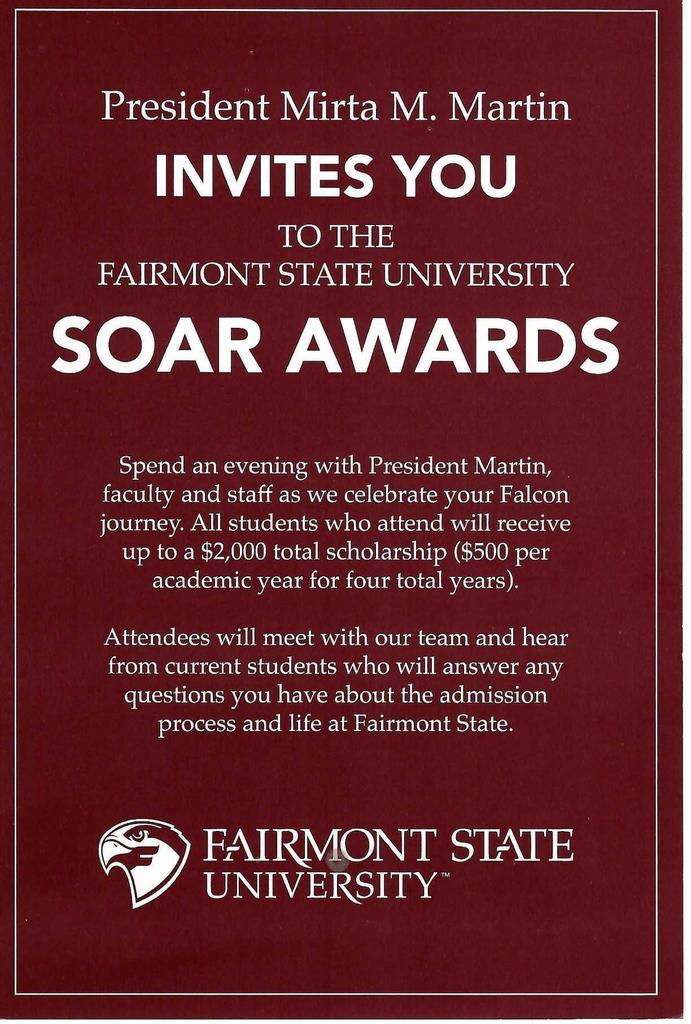 The ASVAB Test will be given at EFHS on January 19th. Sign up in the counseling office or see Mrs. Copenhaver for questions. What is the ASVAB? The Armed Services Vocational Aptitude Battery is a heavily researched and well-respected aptitude test developed by the Department of Defense. It measures a young adult's strengths and potential for success in military training. Can anyone take the ASVAB? Yes Why would you take the test if you are not thinking of going into the military? It is a timed test that utilizes some practice SAT/ACT questions. And there is no cost which makes it great practice.