Student athletes - If you have one of the old letterman's jackets, you can purchase letters and chevrons through Mrs. Haught at the school store. If you have a new letterman's jacket, you need to order the jacket through Josten's (see QR code on flyer). The EF Athletic Department will order the letters and chevrons after the coach informs them of how many are needed. Then they will be presented to the athlete at their banquet.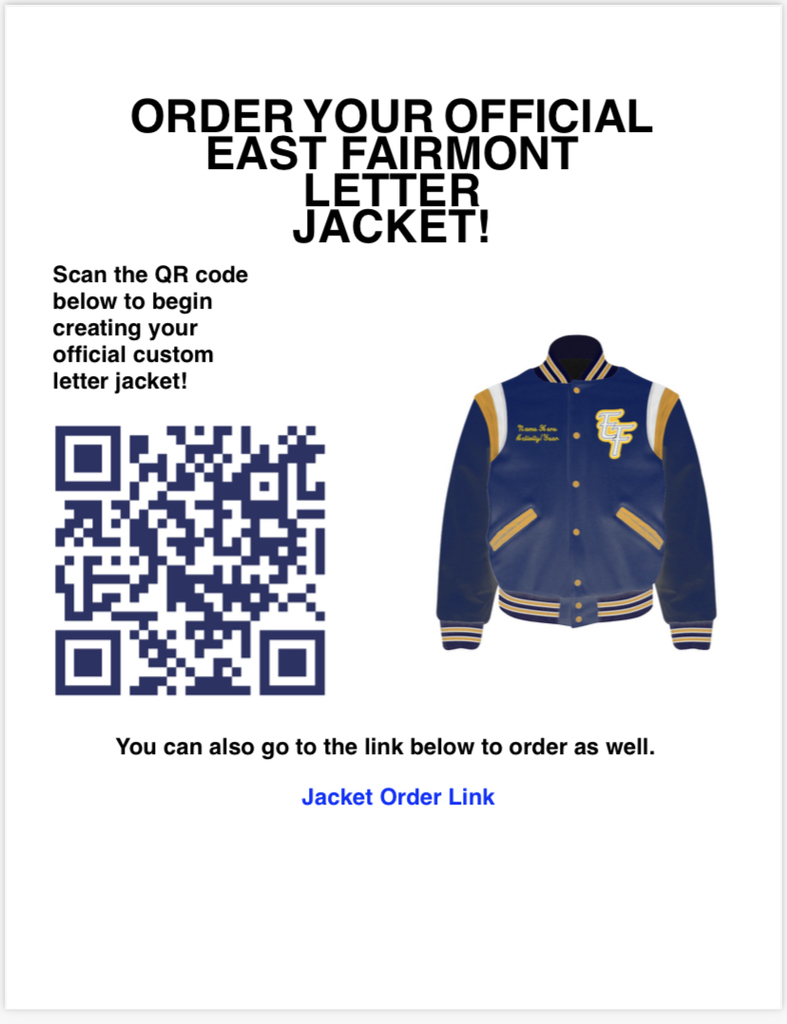 EFHS parents, please check your LiveGrades account for a message from Dr. Westfall.

1 Bus + 1 Driver = a BIG Impact on Education. It's National School Bus Safety Week. MCS is proud to work with our bus operators, families, students, teachers, motorists, and administrators to stress school bus safety. Students see poster contest guidelines at
https://5il.co/10qvz

Sent on Behalf of The U.S. Department of State's Bureau of Educational and Cultural Affairs (ECA) provides more than 1,000 merit-based fully funded opportunities for U.S. high school students to study abroad for a summer or an academic year in more than 25 countries. These high school exchange programs prepare young Americans to succeed in the 21st century's global economy by developing their foreign language skills, increasing their cross-cultural understanding, strengthening their confidence and leadership capacity, and fostering new academic insights and ambitions.
https://docs.google.com/document/d/e/2PACX-1vQfyz0wVeUH8zhqzgXUVl063armkMSF3ihFkH5hclyCkttZ0WjHjCBx0IE1QWuvsiqUy9t5iTlOYjP1/pub

Attention Students and Parents, Anyone that is interested in the Mountaineer Challenge Academy must reach out to the counseling office right away. The Mountaineer Challenge Academy is an alternative High School Diploma pathway program offered by the State of West Virginia and located on Camp Dawson Military Base in Preston County. The program lasts 6 months and allows cadets to graduate with a high school diploma, provided they meet the requirements of the program. Students must be 16 years old at the start of the next session January 10. We have had many students successfully complete the program and earn their diploma early. There is no tuition cost for the program. If you are interested, please stop by the counseling office and sign up on the list to meet with the MCA representative on November 5. Also, if you have any questions or would like an application, see Mrs. Copenhaver in the counseling office.

Underwood Smith Scholarship opportunity for graduating seniors who are interested in becoming a WV teacher: The current senior class can apply by December 31, 2021, for this scholarship, which could offer them $10,000.00 a year for four years while working to become to teacher.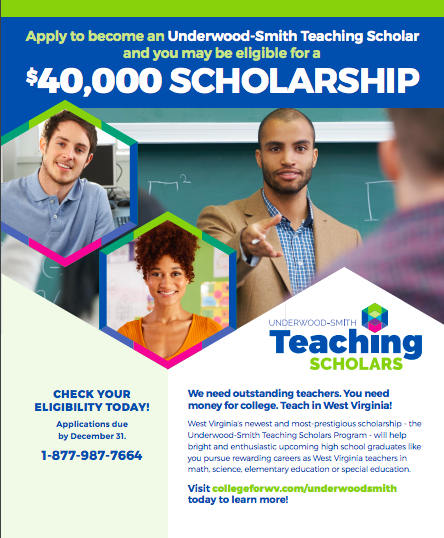 In January 2021, the Class of 2024 students wrote to the incoming President and Vice President to share congratulatory remarks, wishes and concerns for the future. We received a response from the Vice President to the letters she received!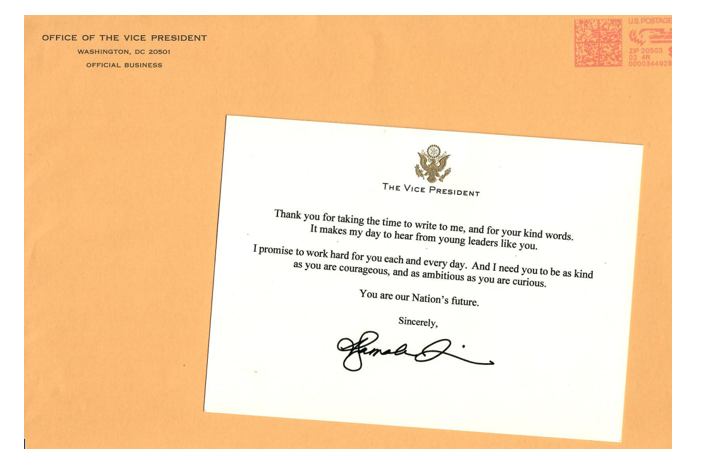 The MC BOE recently accepted a resolution to recognize MCS as a Purple Heart District. Many WVs are veterans of the Unites States armed forces and have families with children attending school. During times when these families relocate to meet duty requirements or experience the absence of a loved one while on deployment, MCS has an opportunity to meet the unique needs of these children. The Purple Star Award is designed to recognize schools that create a military-friendly environment and make a special commitment to supporting the resilience of military connected children. For more information, contact L.D. Skarzinski, Administrative Assistant of C&I, at
lskarzin@k12.wv.us
or visit
https://wvde.us/commonground/
.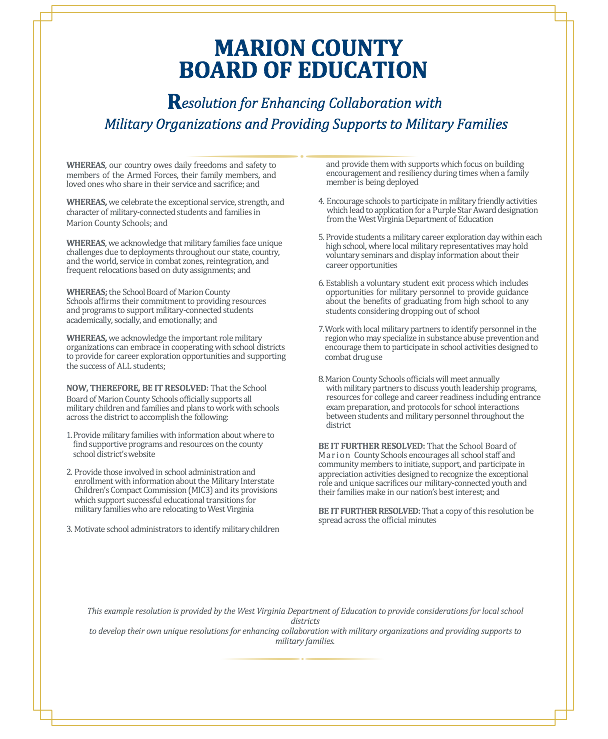 EFHS is offering free tutoring after school for math and English. Math Tutoring 2:30 - 3:30: Mondays and Wednesdays with Ms. Sharpe in room 216 Tuesdays and Thursdays with Ms. Morgan in room 220 English Tutoring 2:30 - 3:30 Mondays and Wednesdays with Mrs. Hudson in room 102 Tuesdays and Thursdays with Mr. Gray in room 215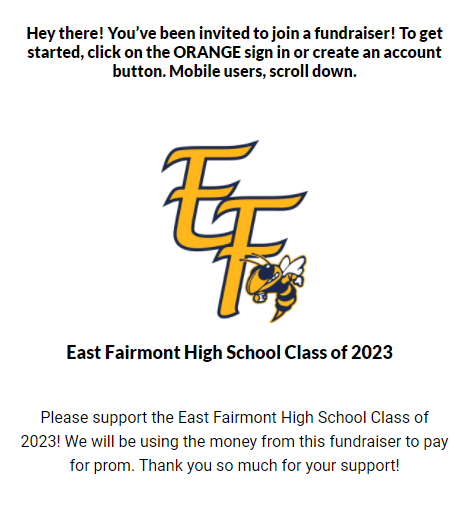 Help a Teen Out! Connecting Link Inc. is collecting items for Teen Angels this year. All donations should be turned into Connecting Link or one of Marion County Schools by Monday, November 29, 2021. Learn more at
https://connectinglinkwv.com/
.


2021 Homecoming Parade Wednesday, October 6. 6:00 pm Morgantown Ave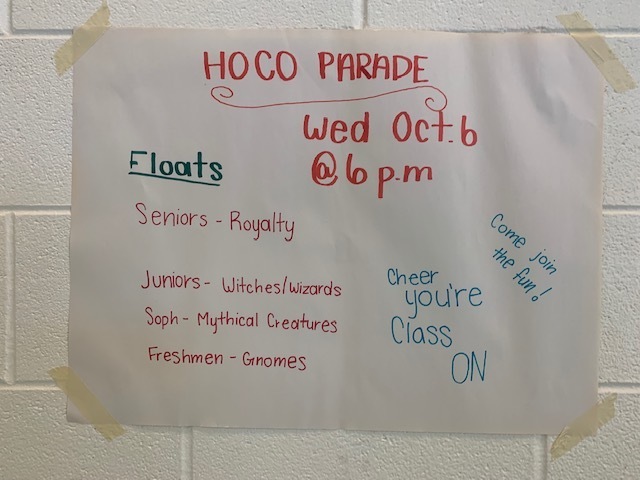 Homecoming Spirit Week 2021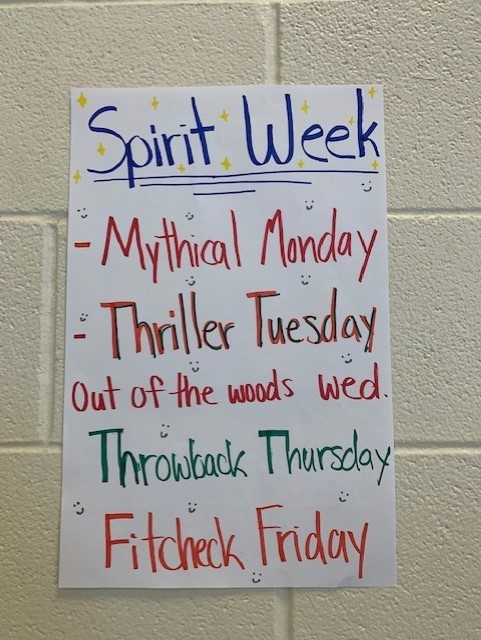 This Friday, October 1st, is the last day to buy tickets for the homecoming dance. There will be NO tickets sold after this Friday. Guest tickets must have an approved guest form at time of purchase.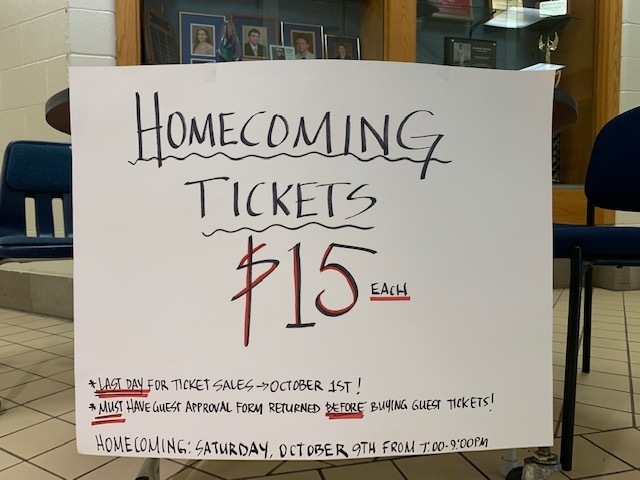 Parent-Teacher Conference days and times are announced for each of the Marion County Schools. Families should contact their child's teacher for more specific information about how to connect on the dates and times listed below.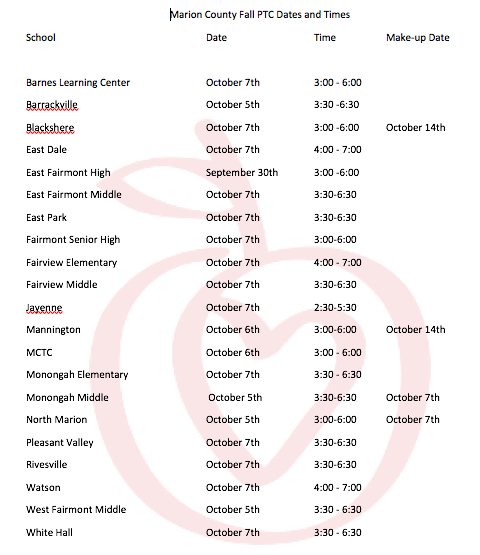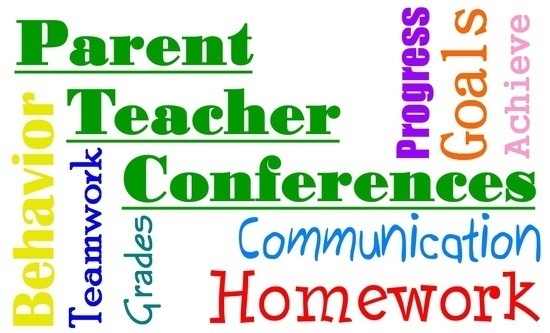 Academy Day is an opportunity for students, parents, and school officials to ask questions and obtain information regarding the U.S. Air Force Academy, U.S. Coast Guard Academy, U.S. Merchant Marine Academy, U.S. Military Academy and the U.S. Naval Academy as well as the Air Force and Army ROTC scholarship process. No Registration Required. Don't Miss Academy Day at Jefferson High School this weekend – Saturday, September 25, 2021 @2 PM! Visit tables/reps to gather information and speak with a graduate and Larry Mullen of DoDMERB to understand the medical aspects of the ROTC and Service Academy applications. Saturday, September 25, 2021 at 2:00 PM Jefferson High School 4141 Flowing Springs Road Shenandoah Junction, WV 25442 AND Don't Miss Academy Day at Bridgeport High School this weekend – Sunday, September 26, 2021 @2 PM! Sunday, September 26, 2021 at 2:00 PM (in partnership with Rep. David McKinley's office) Bridgeport High School 515 Johnson Avenue Bridgeport, WV 26330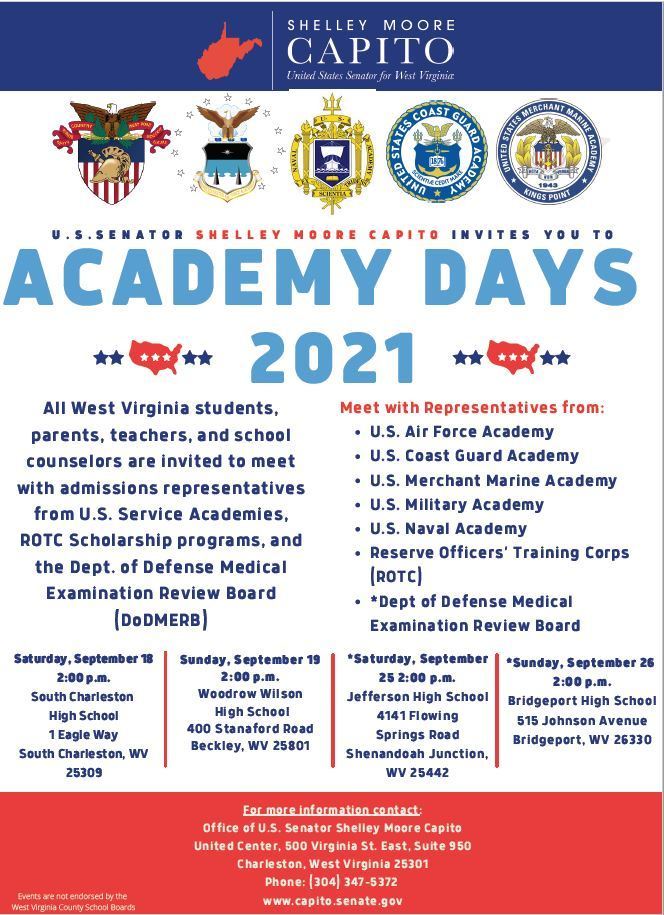 Mrs. Ely and Mrs. Morgan are excited to announce their next travel destination for students/parents. They will be taking a group to Costa Rica in 2023. Come hear details on September 22 at 6:00 pm at EFHS in the courtyard. Visit
https://bit.ly/3zgubYp
to RSVP.