This is a Bison Herd Alert- There will NOT be after school tutoring on Wednesday December 15 and Thursday December 16.

This is a Bison Herd Alert: K-4 Students will now record their Christmas Program on Wednesday December 15th. Thank you.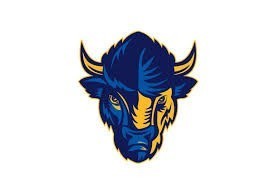 This is a Bison Herd Alert- Picture Day make ups/retakes will be Wednesday December 1st.

Marion County Schools (MCS) has worked closely with the Marion County Health Department (MCHD) to provide COVID vaccine opportunities for your child. MCS will not be offering clinics. If you wish for your student, age 5 and over, to receive the COVID vaccine the MCHD has opened a link for you to schedule a time that is best for you. You are not obligated to use this clinic option, as there are many local physicians and pharmacies offering the vaccine as well. You may register your child using the following link:
https://wvumedicine.org/info/marion-vaccine

This is a Bison Herd Alert: There will be no after school tutoring for Kindergarten students on Monday November 29th. This applies to Kindergarten only- First and Second grade students remain as scheduled.

This is a Bison Herd Alert- Thanksgiving Break is November 22nd to November 26th. Students will return to school on Monday, November 29th. We hope you enjoy this time with family and friends. Happy Thanksgiving from the faculty and staff at Barrackville School.

This is a Bison Herd Alert- This is a reminder that there will be no school on Thursday, November 11 in observance of Veterans Day.

A Frequently Asked Questions for Child & Teen COVID-19 Immunizations has been released by the WVDE and WV Department of Health and Human Resources. Children 5-11 can get Pfizer-BioNTech pediatric COVID-19 vaccine, in 2 doses at least 3 weeks apart. See more:
https://5il.co/11oee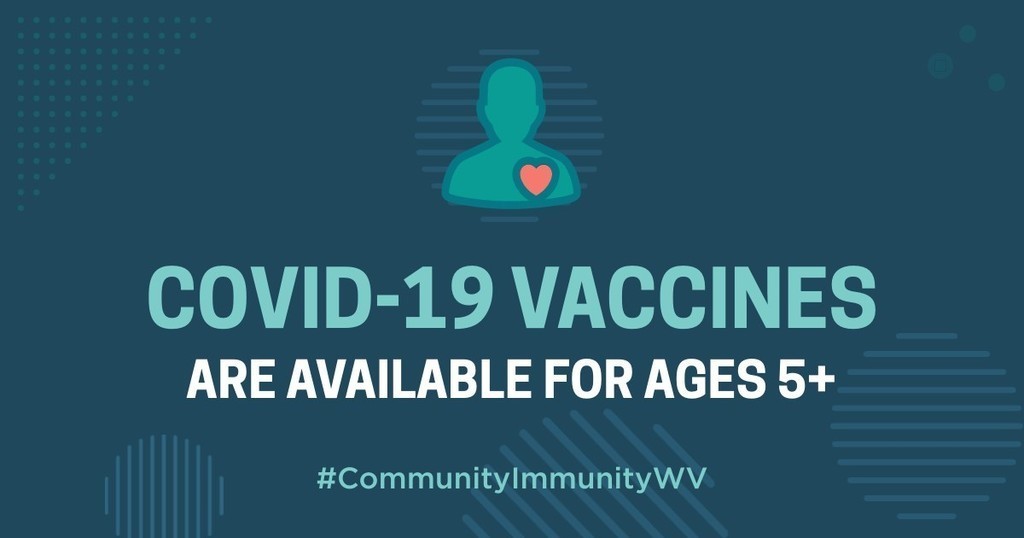 This is a Bison Herd Alert: Parents, as we enter cooler weather, please be reminded that students are not permitted on campus until 8 am. Faculty are not outside to supervise arrival and the doors remain locked. Students who are arriving prior to 8 am are standing outside unsupervised. We appreciate your cooperation in this matter.

MCS librarians and media specialists open windows into the world of learning and discovery. Here is a monthly newsletter to celebrate the great happenings in libraries throughout the county:
https://5il.co/11mia
.


Thank you to EQT Corporation and President Ellen Rossi for the company's generous donation of $3,000 to the Marion County Christmas Toy Shop. "Every child deserves a Christmas," and EQT is helping to make this possible in Marion County. To donate, contact 304-203-8385.


This is a Bison Herd Alert- For those students who have previously registered, After School tutoring begins Monday November 1st from 3:30-5:00 with the grades scheduled as follows: Mondays: Kindergarten through Second grade Tuesday: Third and Fourth Grade Wednesday: Fifth and Sixth Grade Thursday: Seventh and Eighth Grade If you have any questions regarding tutoring sessions please contact the office.

Headed to the BIG DANCE! Our 4th grade Lady Bisons will play East Fairmont for the Championship tomorrow at North Marion High School at 11:00!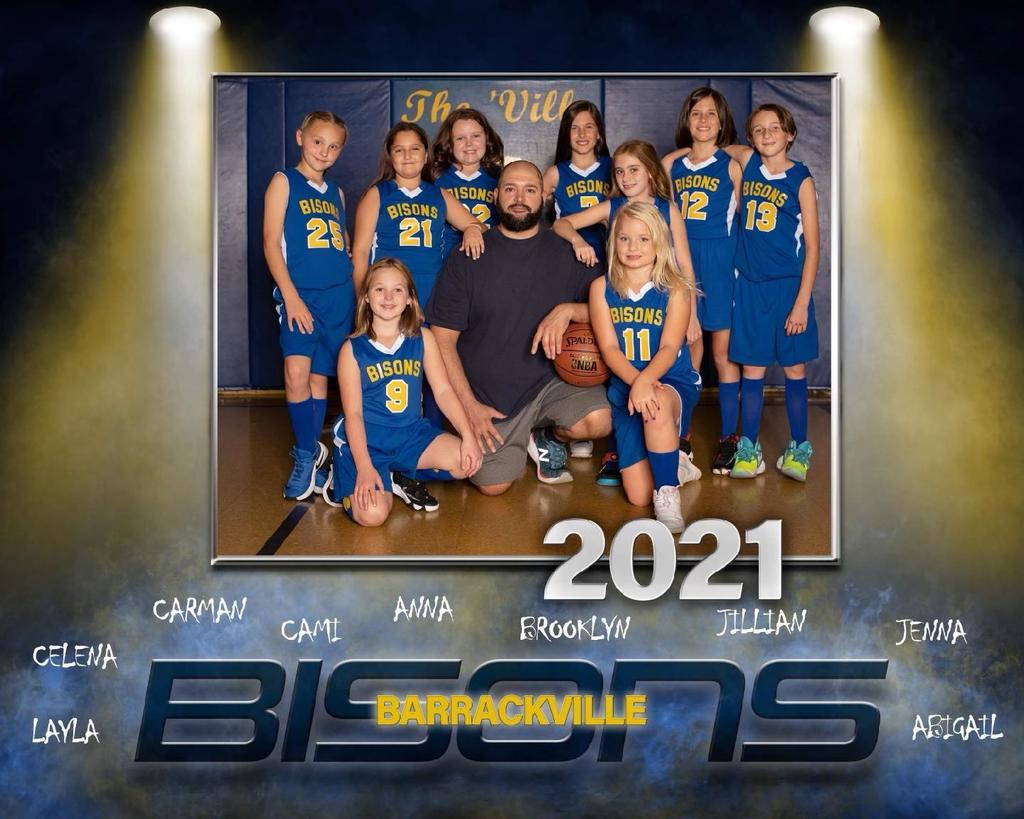 This is a Bison Herd Alert: Report Cards for the 1st Nine weeks will be sent home with students tomorrow, Friday October 29th.

Good Luck to the 4th grade Lady Bison Basketball Team as they take on the West Fairmont Middle Cubs in the tournament semi final tonight!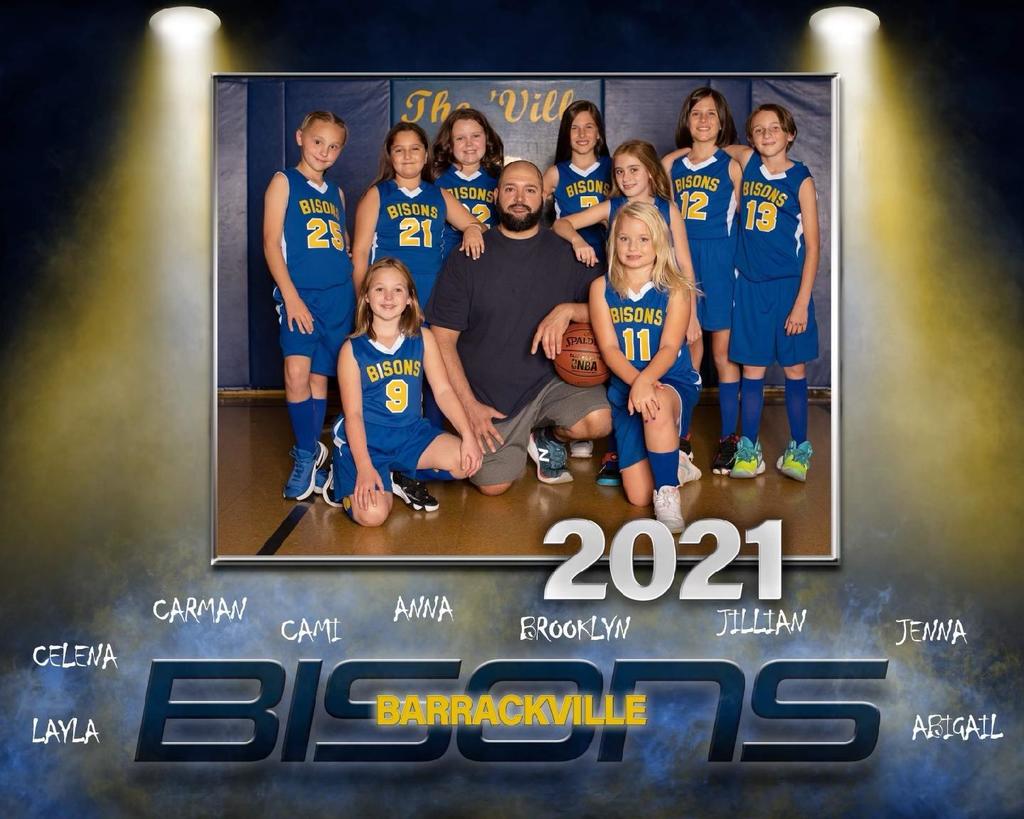 This is a Bison Herd Alert-The Elementary Halloween Costume Parade will be Oct.28 at 1 pm. Start times will be staggered to allow for social distancing and students will have to keep their masks on during the parade. Parents, while not permitted in the school building or able accompany students, are invited to watch the parade along the route.

1 Bus + 1 Driver = a BIG Impact on Education. It's National School Bus Safety Week. MCS is proud to work with our bus operators, families, students, teachers, motorists, and administrators to stress school bus safety. Students see poster contest guidelines at
https://5il.co/10qvz

This is a Bison Herd Alert- Tomorrow, October 20th is School Picture Day! Dress to impress and bring your brightest smile!

Hello, Bison parents! Below are the administration instructions for the Fall 2021 WV School Learning Environment Survey for parents or caregivers of students at Barrackville Elementary & Middle School. The online parent survey will be available through November 19, 2021. You may complete the survey from any computer with an internet connection. You are asked to complete an online survey about school climate—the learning and teaching/working conditions—to help guide school improvement efforts. We value your feedback. The results of this survey will be used to make changes in your child's school to ensure a supportive environment for teaching and learning. Parent participation in the survey is very important. If you have questions about the survey or have problems completing the survey, please contact your child's school. When you log onto the survey you will see explanatory information about the survey and the important information below as to your rights as a survey participant: Your participation is voluntary. You may choose not to participate; not to answer any questions you do not want to answer; and you may stop participating at any time during the survey without penalty. Your responses will be anonymous and confidential. Access the Survey at:
https://www.surveymonkey.com/r/wvslesPF2021
Enter this code to start the survey: P047101 As always, please reach out if you have questions. We appreciate your participation in these surveys!