This is a Bison Herd Alert: Any 6/7/8 grade girls that are interested in joining a NM feeder school travel basketball team, there is a meeting at 6:00 tomorrow (Monday) night at Mannington's gym. All are welcome! They need a few more girls to make a team! 🏀🏀


This is a Bison Herd Alert: The 8th grade class is sponsoring a Hat Day on Friday March 25th. Wear your favorite hat for $1.00 and help support the 8th grade class as they raise funds for their graduation activities.!

This is a Bison Herd Alert: Report Cards will go home with students on Friday, March 25th.

This is a Bison Herd Alert From Vicki Bombard, Principal regarding The New Parent Drop Off Policy. Effective Immediately: Due to increased traffic and safety concerns, parents will be prohibited from using the Barrackville Church of Christ parking lot in the morning for arrivals. Parents must utilize the drop off loop in the Barrackville Methodist Church. There will be additional staff, including two aides to help with Pre-K and Kindergarten students exiting the vehicles. This change is necessary after two students were nearly hit this morning in the parking lot. Walkers that come from that direction need to use extreme caution when crossing the upper lot. If parents insist upon walking their students to building, they must park in the Bethesda Baptist Church lot and use the front cross walk where the crossing guard is located. Our top priority at Barrackville is student safety. If this problem persists, the church lots will be closed to school traffic before and after school as they are private property.

This is a Bison Herd Alert: There will be no after school tutoring for 3rd and 4th grade tomorrow 3/22/22

This is a Bison Herd Alert: This is a reminder that there is no school for students on Monday, March 21. It is a professional learning day for all Marion County Board of Education Staff.

This is a Bison Herd Alert: There is no after school tutoring on Wednesday and Thursday this week-March 16th and 17th.

This is a bison herd alert. After school tutoring is cancelled for first and second grade tomorrow., Monday March 14th.

this is a bison herd alert: we will be combining 5/6th grade with 7/8th grade on Thursday, March 10th for after school tutoring.

This is a Bison Herd Alert: Attention 8th grade families: Counselors from North Marion High School will be visiting our 8th grade students this Friday, March 11th at 1:30 to discuss scheduling plans for freshman year. They will review the different types of opportunities available to students at North Marion and the Tech Center, graduation requirements and personalized education plans. Information will be sent home with students on Friday for parent review. Information regarding a step-up day to tour NMHS to be shared later this Spring.

This is a Bison Herd Alert: Need some new Bison Fan gear? Well you are in luck! Our Bison Track Team is selling some awesome items. Check out the link below!
https://fancloth.shop/QYVBB

This is a Bison Herd Alert: Monday March 7th is Superhero day! Wear your favorite superhero gear!

This is a Bison Herd Alert: Hats on to support United Way is Friday March 4, 2022, our HERD will be wearing our favorite hats to show support for the Marion/ Taylor United Way. Bring a dollar for the United Way and wear your favorite hat all day!

This is a Bison Herd Alert: Monday, March 7th is Superhero Day! Wear your favorite superhero gear!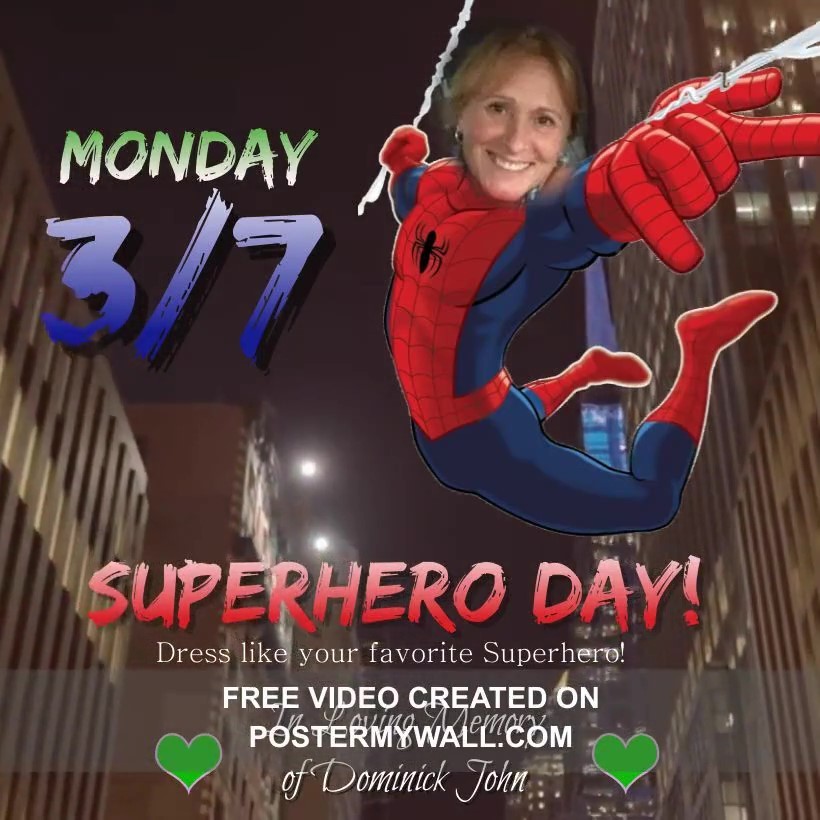 This is a Bison Herd Alert: After school tutoring is cancelled for Wednesday March 2nd.

This is a Bison Herd Alert: Families of 4th grade students: Barrackville is scheduled for the NAEP Assessment on Wednesday, March 2nd. Mrs. Richardson's class will test in the morning & Mrs. Price's class in the afternoon. This is a National Assessment for Educational Progress, so friendly reminder to come to school ready to do your best on the test!

This is a Bison Herd Alert: Track Practice begins Monday February 28th from 3:30-4:30. Students must have a sports physical to participate. Please meet Coach Uram and Coach Kettler in the gym after school and do not forget your running shoes!

The Purple Star Award is a designation assigned to schools which display a special commitment to supporting military children and their families. Common Ground Partners review applications and the West Virginia Department of Education issues awards to schools meeting the award's eligibility criteria. Schools receiving the award are issued an official certificate and additional electronic materials which may be used to pridefully display their status as a military-friendly school throughout the building. This award contributes to our partnership's efforts to build strong bonds between schools, military service members, and community organizations which meet the specialized needs of our children and enhance the success of all students. To learn how your school may become designated as a Purple Star School for a three-year period, please review the application below or contact WVDE Coordinator, Mr. Robert Mellace at
rmellace@k12.wv.us
or 304.558.3119. West Virginia Common Ground Partnership homepage at
https://wvde.us/commonground/
.

This is a Bison Herd Alert: There will be no after school tutoring for third and fourth grade on Tuesday February 22.