MCS won another $5,000 grant, the Novelis Grant, for VEX robotics in the STEAM Center for 5th-8th grade students. Teachers may check kits out for use in classrooms with real-world activities in careers in robotics, technology, engineering, programming. #MCSgetbackinthegame

Reading with your child, listening to your child read, or modeling reading as an adult at least 20 minutes a day is vital in brain development and academic growth. Try this read aloud for your beginning reader today:
https://youtu.be/5k-ziRq4W5M
. #MCSgetbackinthegame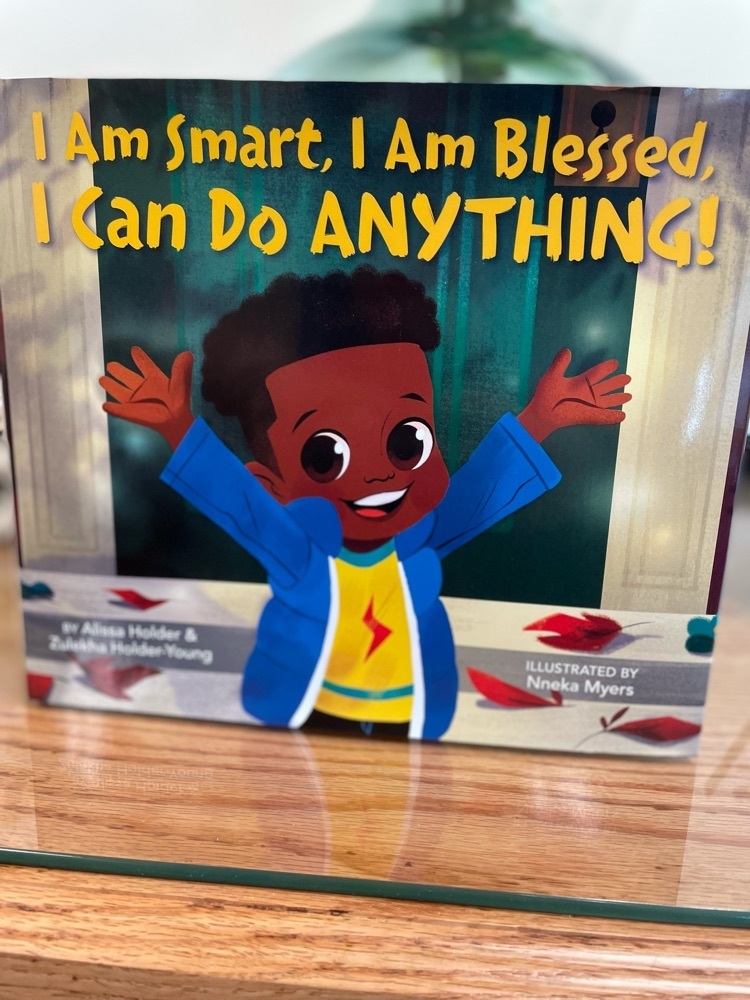 There are only a little under 30 days left until MCS students, grades 1 through 12, are back in session Tuesday, August 24. K and Pre-K students will begin Thursday, August 26. The 5-full days weekly schedule begins Monday, August 30. #MCSgetbackinthegame

Congratulations to all three MC high schools who placed in the top 3 highest scores in WV for the Microsoft Office Certification exams this year. MCS took 5 of the 9 top spots in WV. The certification is recognized by employers as proof of career skills. #MCSgetbackinthegame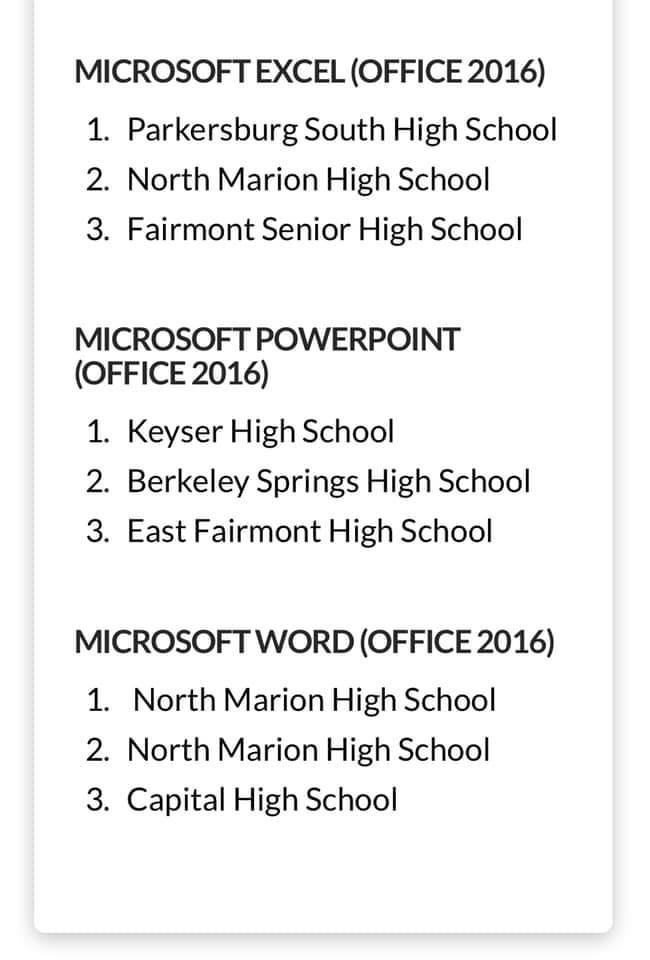 Who is getting excited about school supplies time? #MCSgetbackinthegame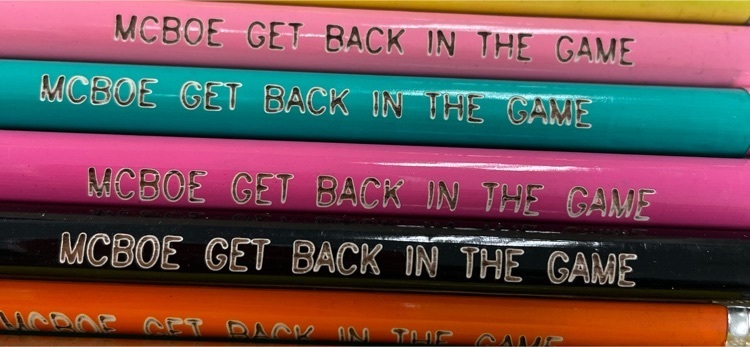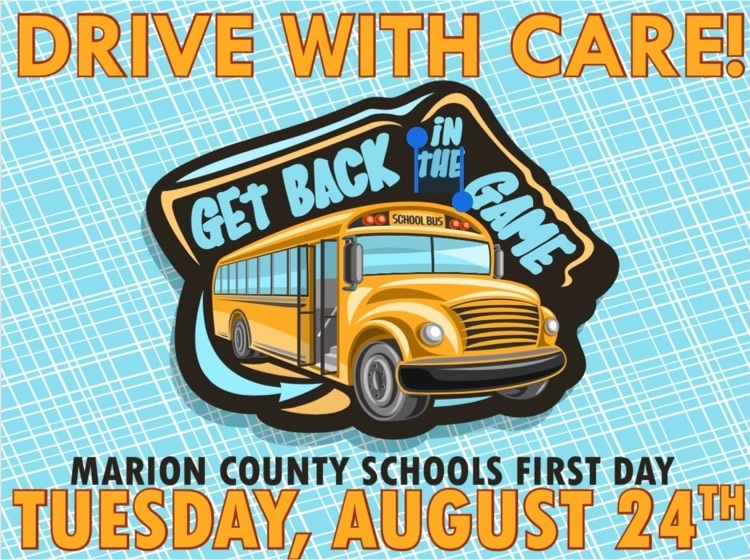 MCS counselors are making welcoming places for students this Fall like this one at Pleasant Valley Elementary #MCSgetbackinthegame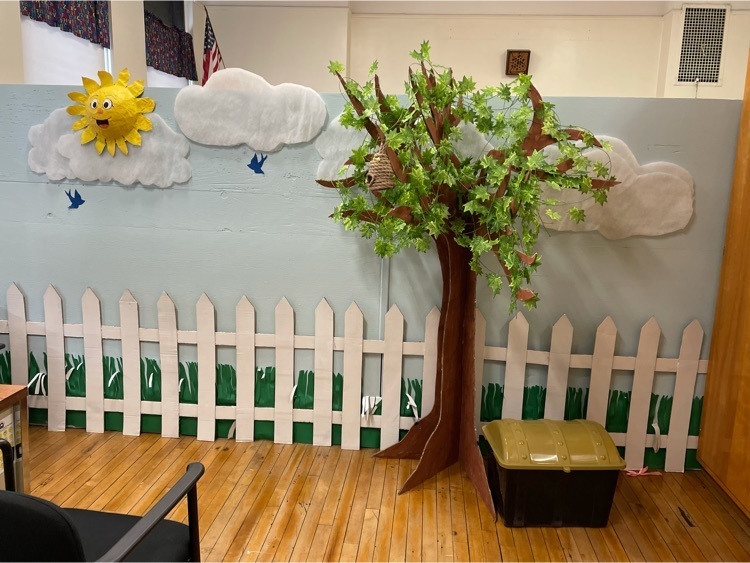 A 1981 North Marion High graduate and native of Grant Town, WV, Rich Rod reminds us Get Back in the Game this Fall. Rodriguez remembers the role MCS plays in his life and career as student, athlete, coach on the state and national scene:
https://5il.co/vxs6
#MCSgetbackinthegame

Jamie Bland of the MCS Maintenance Department receives instruction from AstroTurf for care of Roy Michael Field in preparation for the season opener between North Marion and East Fairmont high schools on Thursday, August 26th #MCSgetbackinthegame

Did you know the oldest football rivalry game in WV is right here in Marion County? Excited to see Friday Night Lights! AstroTurf works on yearly inspections of East/West Stadium and Roy Micheal Field as Kris Pomp of Maintenance receives instructions. #MCSgetbackintothegame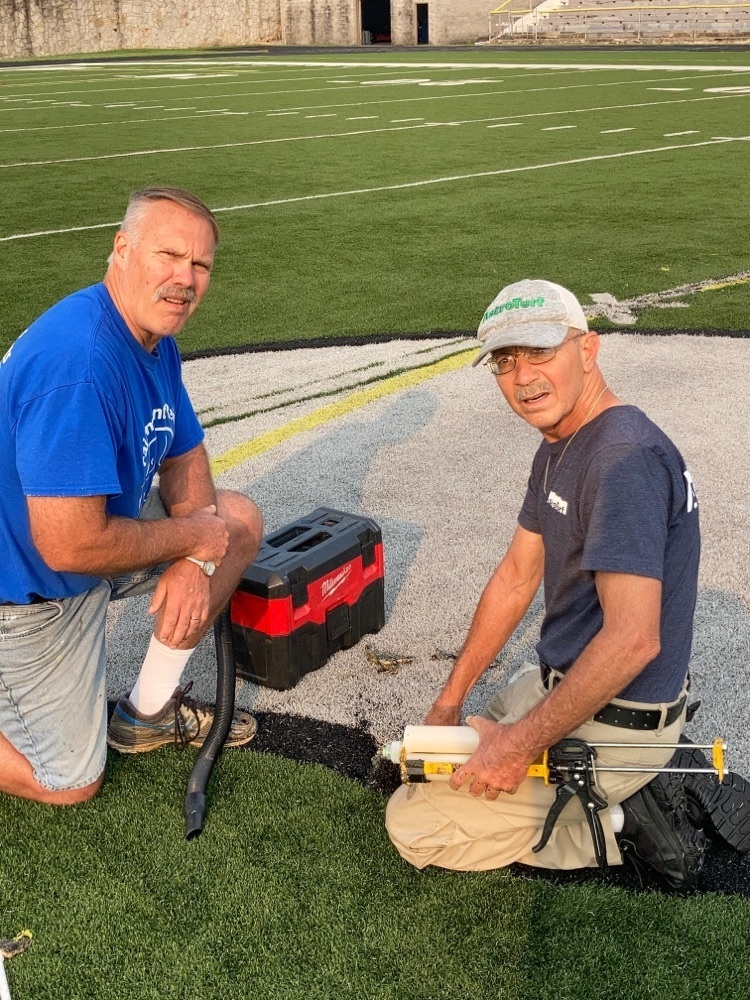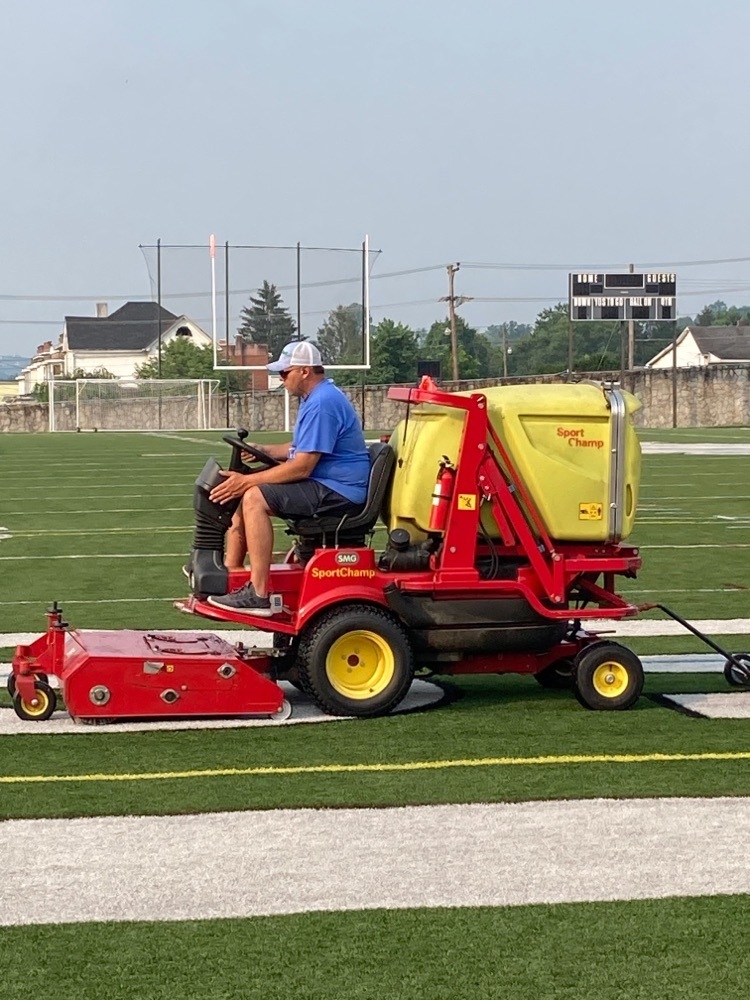 From the ceiling to the floor, it takes so many of our valued school system team to create a welcoming classroom environment. Carpenter Kevin Brewer helps install new tile at Barrackville Middle classroom. #MCSgetbackinthegame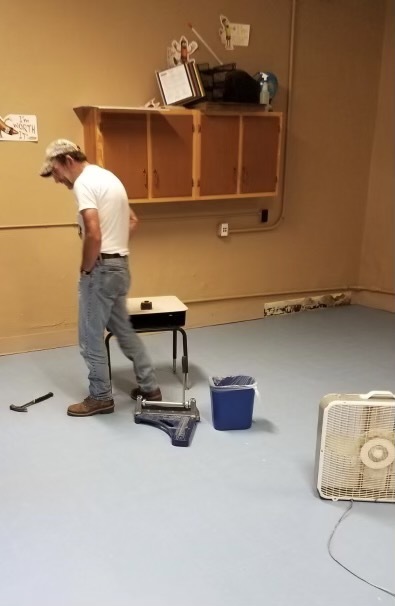 30-Day Public Comment: The American Rescue Plan provides $20,444,030.34 to Marion County Schools for Learning Recovery and Innovation, Health & Safety, and Infrastructure. The period of availability of funds is March 13, 2020-Sept. 30, 2024.
https://forms.office.com/r/YjPvCRavEN

"Hornets" learn about birds during specialized instruction from Special Educator Mrs. Adkins at East Fairmont Middle School this summer. The students are doing a hands-on project by building bird feeders from recycled products. #MCSgetbackinthegame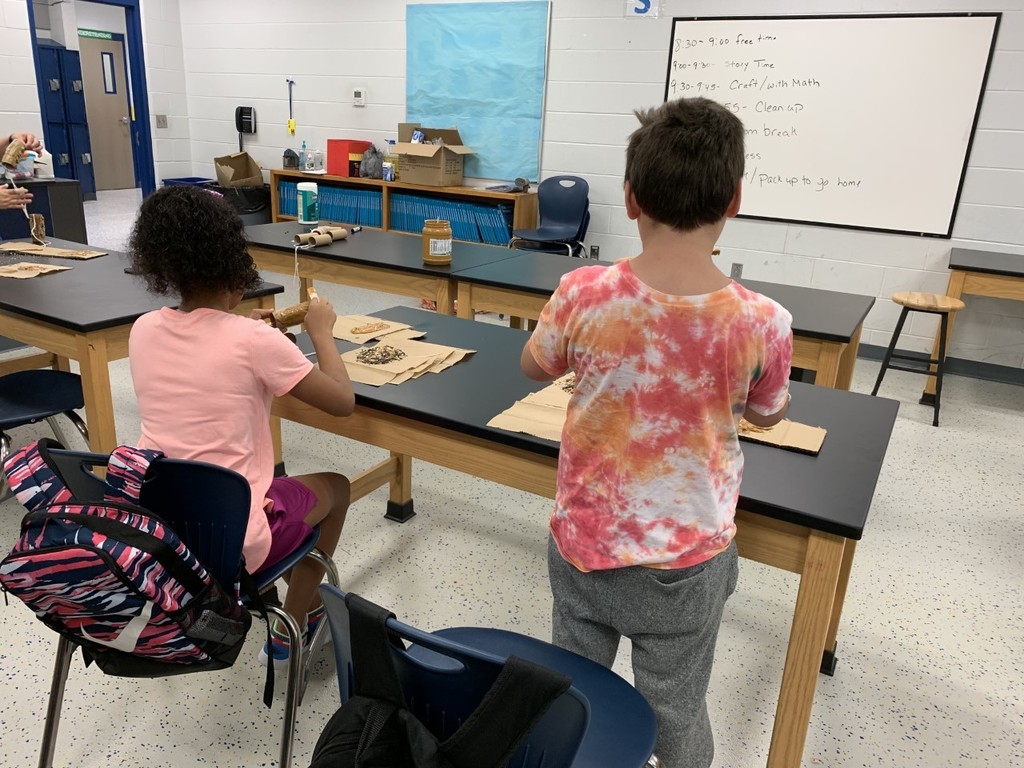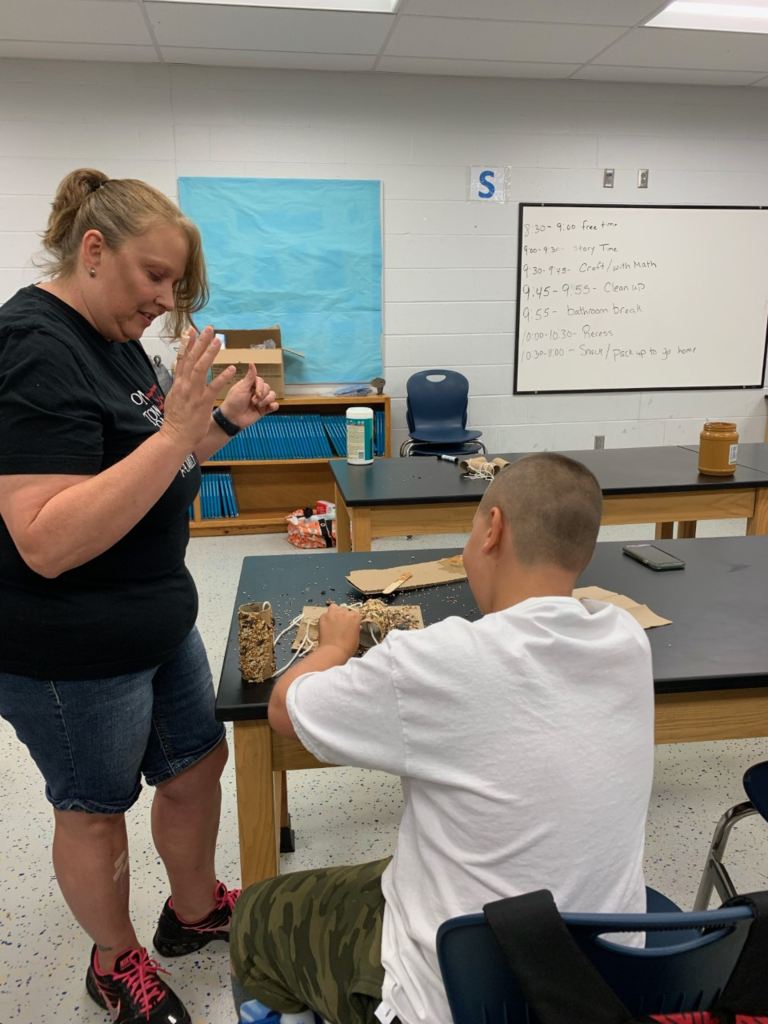 Here's to new beginnings in your first classroom! In just over two weeks, Marion County Schools will welcome over 30 teachers, who are new to the profession, as part of our MCS team at the two-day New Teacher Academy. #MCSgetbackintotheteam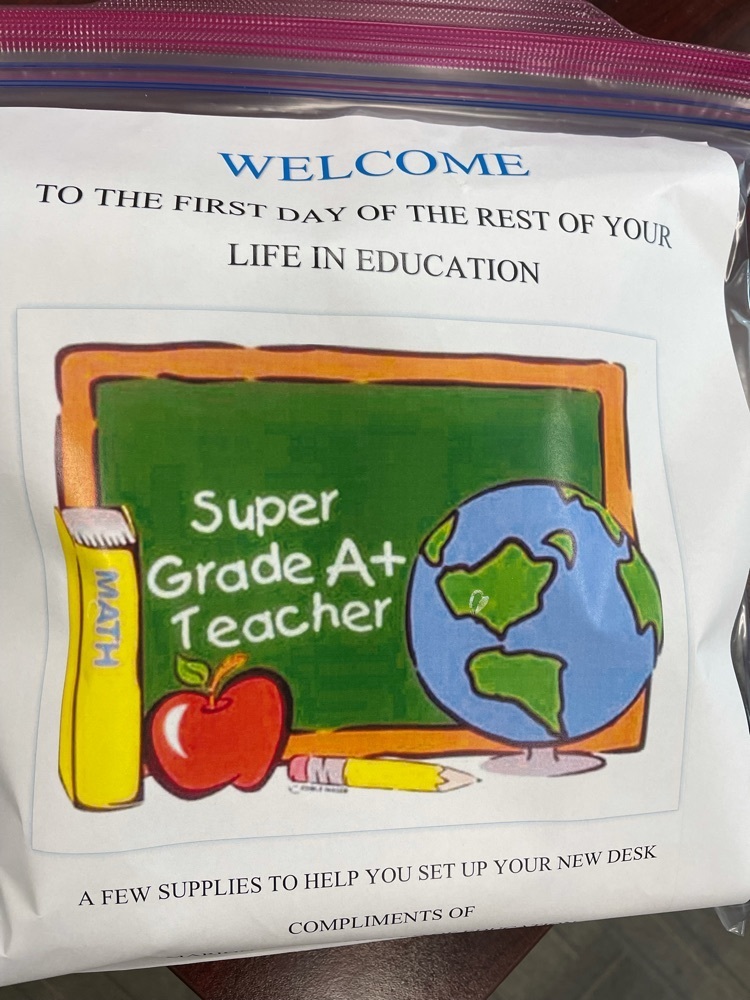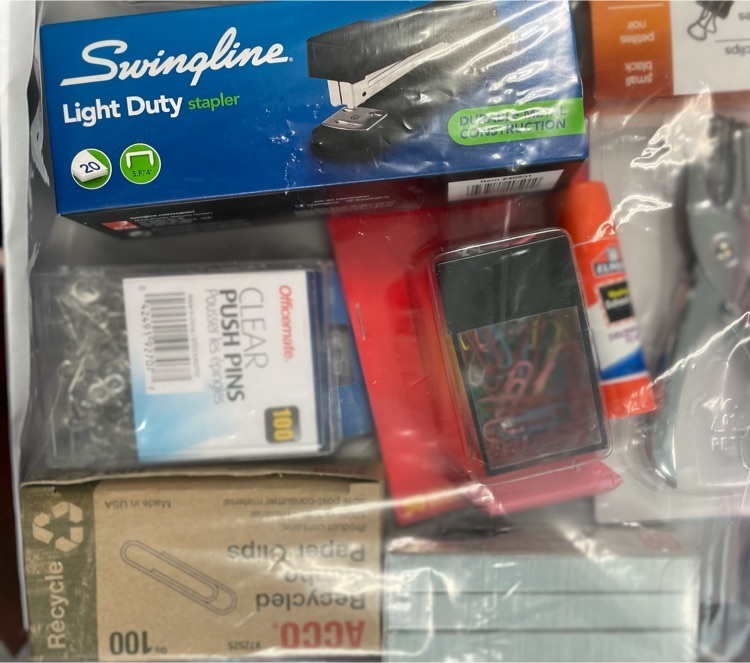 Things are looking up. John Jett, a member of the MCS Maintenance Department, cleans the beams at East Fairmont High School gym. We are excited to see our students back in the game of school! #MCSgetbackintothegame

Welcome to our MCS administrative team Tracey Fluharty-Godfrey, who was named as Assistant Principal of Fairmont Senior High School. Ms. Fluharty-Godfrey was assistant principal at Buckhannon-Upshur High School. #MCSgetbackintothegame

Welcome to our administrative team Bethany Pleyo, who was named Assistant Principal at Mannington Middle School. Ms. Pleyo was a teacher at East Fairmont High School and resides in Marion County. #MCSgetbackintothegame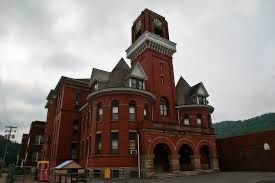 Welcome back to our administrative team, L.D. Skarzinski, who was named Administrative Assistant of Curriculum & Instruction. Mr. Skarzinski resides in Marion County and has served as teacher at East Fairmont High and Assistant Principal at Fairmont Senior. #MCSgetbackintothegame

Welcome to the MCS administrative team, April Wooding, our new Assistant Principal at West Fairmont Middle School. Ms. Wooding was a East Fairmont Middle School teacher, former principal, and is a resident of Marion County. #MCSgetbackintothegame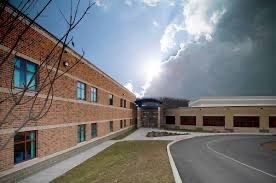 How did you soar this summer? EFMS Teacher Barbara Pill and STEM club students were the only WV teams to compete in the national Middle/ High School or the University division of The American Rocketry Challenge (TARC) Finals at the National Air Force Museum. #MCSgetbackinthegame